In collaboration with Nike, we recently interviewed Stoke and Republic of Ireland international Jon Walters. In the first of a series of content we will post from that interview, Jon discusses an incredible 2015/16 Premier League season.
When trying to sum up Leicester City's surprise march to the Premier League title, you can't help but focus on Riyad Mahrez and Jamie Vardy. But Walters insists the Foxes had a secret weapon, one that might just surprise you…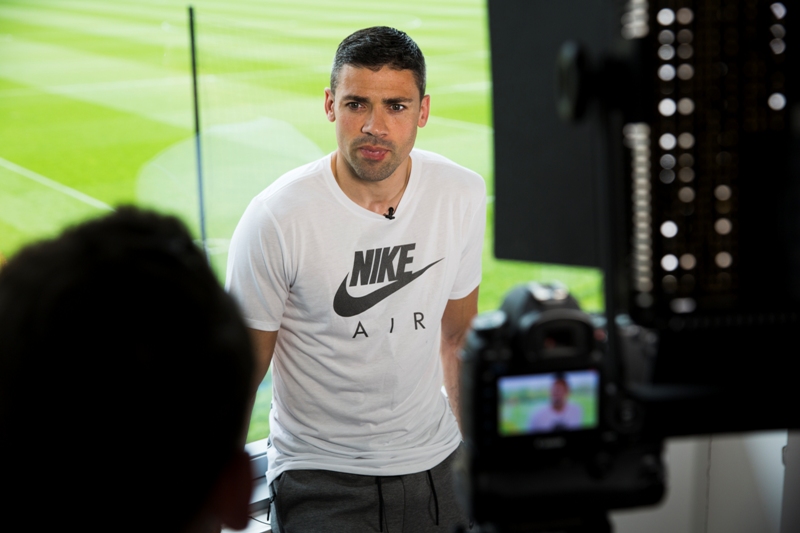 I don't think you can take anything away from Leicester. Every season you can always pick at a big team saying they spent so much, they've changed this manager, they've done this or that.
But I don't think you can say Leicester have succeeded because other teams have failed.
I think there is a huge togetherness in that group and the way they play is exciting to watch. They're very attacking every time they get the ball and they've done very well.
I think a big thing for them was one of my good friends, Robert Huth, going there. He left us at Stoke in the January window, went there and they went on a crazy run of results towards the back-end of last season and then again this year.
He's probably the toughest defender you come up against in the league bar none.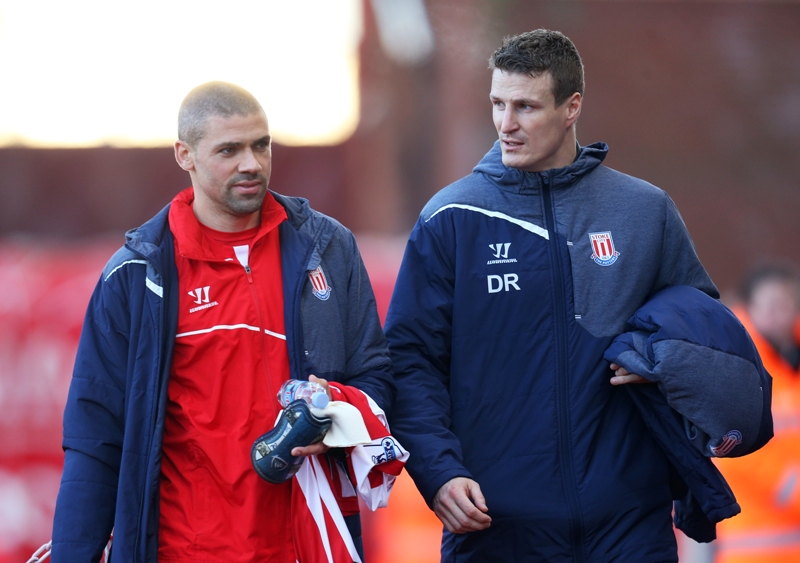 I got on with him really well when he was at Stoke and as an out-and-out defender you won't get past him. It's as simple as that.
If you're taking forearms to the face, you're not getting past him! The ball might get past him but you won't. He does what he says on the tin, he defends.
I think that has a huge impact but as I said there is a real togetherness there at Leicester.
They fight and work for each other – there are no egos or airs and graces. They look after each other and that means they are tough to beat. Their consistency was incredible.
A lot of background goes into the players they have and the togetherness is the thing that really stands out. When you sign big players on big money, sometimes they can detract from the rest but none of the Leicester players seem to think they're better than what they are.
They know that work comes first and without that they wouldn't be beating teams the way they are.
I'm sure everyone will be quick to write them off next year straight away but I wouldn't be so quick to do so.
It looks like they will keep the majority of the team together and they are quality. Other teams haven't done as well but you can't take anything away from them.
Who knows whether next season will have a more familiar look to the Premier League table?
It has definitely opened a window though because Leicester won the league – it's not like they got to Christmas and faded away. They've won it comfortably.
We'll see how they start off next year but the big teams will be there. They have the money and the means to spend big wages and get the best players in the world.
Come the summer there will be huge changes at every club and big players signed. This season has made it exciting for every neutral watching.
Everybody's second team has been Leicester and wanting them to win the league.
It has brought excitement and hopefully it can stay like that and won't be the same five or six challenging every year.
LIFE STYLE SPORTS HAS THE WIDEST CHOICE OF ENGLISH PREMIER LEAGUE KIT AVAILABLE IN IRELAND. THE NEW RANGE OF PREMIER LEAGUE SHIRTS FOR THE 2016/17 SEASON IS NOW AVAILABLE TO PURCHASE IN-STORE AND ONLINE. CLICK HERE TO SHOP THE RANGE NOW.