I'm Jess Skye, DJ, yoga junkie and Nike yoga trainer. I founded Fat Buddha yoga in London to bring a modern approach to the ancient art and science of yoga.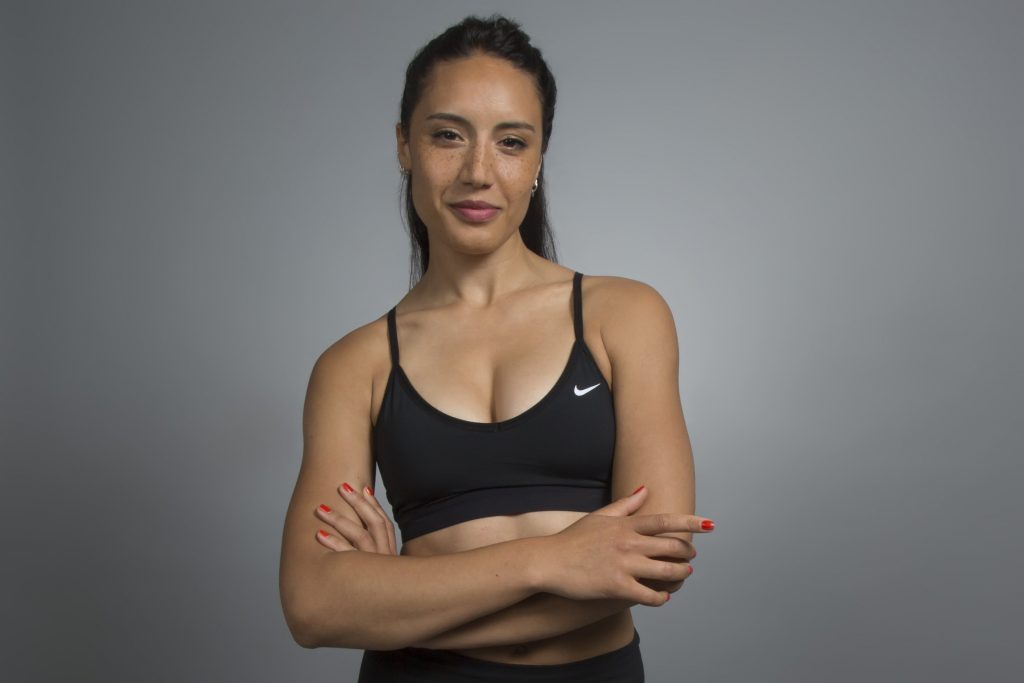 I'm a constant mover, I have events most days in venues ranging from sunny rooftops to nightclubs basements, not to mention visiting people in the workplace. I also head up Nike's N+TC Yoga classes and events stretching out runners legs and weight-lifters shoulders. When I'm not teaching yoga, I moonlight behind the decks DJing in London and across Europe.
"The Nike Pro Indy has light support – perfect for low impact activity and doesn't restrict my movement when I'm cutting the more challenging of shapes on the mat."
I love the detail on the new Nike Pro Indy Bra, the design is so versatile, the straps are adjustable to fit different body shapes and also increase support if you need it. It also offers extra coverage and definition with the removable pads so perfect matched with some high-waist tights. The mesh panelling on the back and DRI-fit technology keeps me cool in firey yoga sessions.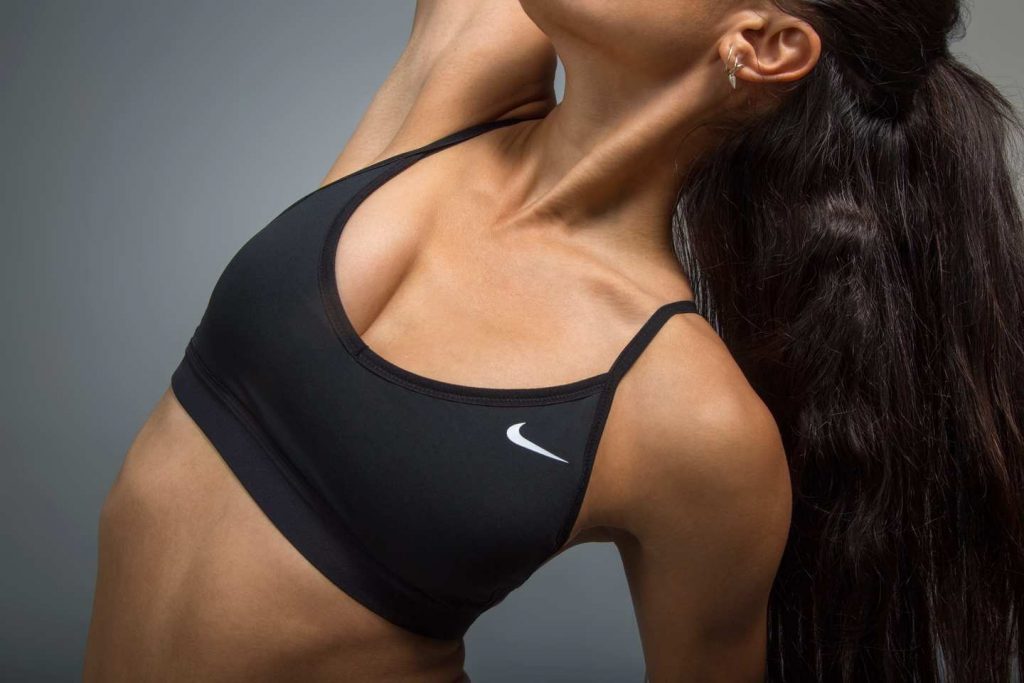 "If you're heading for a hot yoga class and want minimal clothing, but maximum coverage and freedom of movement – this sports bra is for you."