When Benetton travel to Leinster on Saturday night, they can eclipse the total number of points they have ever accumulated in a Celtic League season.
Since their inclusion in the PRO12 eight years ago, Benetton's best campaign came in 2012-13, where they finished seventh with 50 points from 22 matches.
Though the competition has been expanded with the addition of two sides from South Africa, each club now actually plays one fewer regular season match.
Yet last weekend's narrow 29-27 defeat of the Dragons saw them reach 50 league points with two fixtures remaining to aid their quest for a Champions Cup place.
The O'Shea effect
So, how have Benetton done it?
Well it's probably not too simplistic to say you need look no further than the influence of national team head coach Conor O'Shea, the former Ireland and Leinster full-back.
A determination to change the culture from top to bottom may not have borne fruit for Italy in the 2018 Six Nations Championship, where they suffered five successive defeats, but it has certainly made players more competitive for both Benetton and PRO14 rivals Zebre.
O'Shea is a regular at the training grounds in Treviso and Parma, determined the national side should be an extension of the work Italian clubs do on a day-to-day basis.
An all-round improvement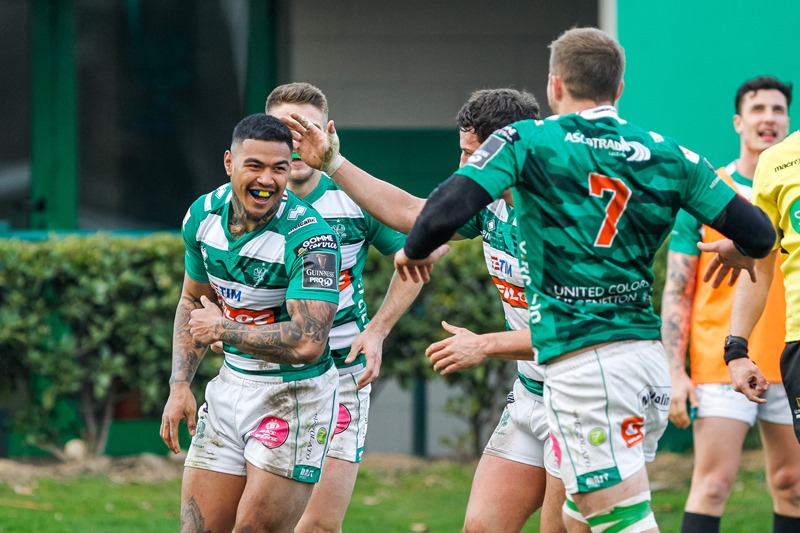 The number of away victories recorded by both – six – as well as securing losing bonus points three times on the road tells you everything about teams no longer transfixed on winning the set-piece but looking at expansive ways to hurt their opponent and being capable of executing them.
The appointments of World Cup-winning former New Zealand full-back Kieran Crowley as head coach ahead of the 2016-17 season and sporting director Antonio Pavanello are also paying dividends.
With a focus on improved strength and conditioning, as well as the creation of individually engineered training programmes, Benetton have seen tangible benefits, with significantly fewer tries conceded than last season – 51 compared with 92 – and more scored – 46, as opposed to 35 – to get league points on the board.
A win in Dublin this weekend might prove a step too far at this stage of their evolution but those inside the RDS Arena can expect to witness the most competitive ever Benetton team.
Check out the latest international rugby shirts at Life Style Sports Boot Room.