There's no Summer like an Irish Summer!
Irish summers are unique – they really aren't like summertime in the rest of the world. There's a carefree kind of recklessless in the air as soon as the sun comes out. The canals are crowded with lads having cans, the coasts are swarmed with ice cream vans, and getting tickets to Longitude is top priority. This season we've teamed up with Dublin rap duo Versatile to dish out the latest Summer Streetwear and Kicks at Trainer Central.
Short Shorts, Tanned Legs, Burnt Backs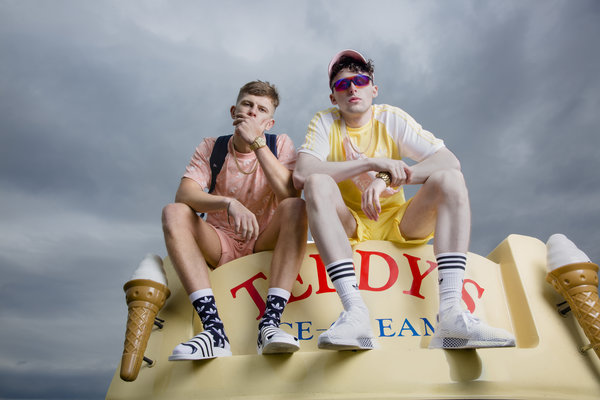 Irish beaches – let's face it, this isn't Magaluf. But as soon as temps hit 18, we'll go anyway. That first 99 of the summer is essential, whether the sun's out or not. Assuming there's at least some sun, get your look sorted with a classic tee, shorts and socks (keep those hairy ankles where we can't see 'em).
The pink adidas Originals AOP Tee goes great with these 3 Stripe Shorts. The all-over Trefoil print really stands out with the solid colour and 3 Stripes on the shorts. If you're not brave enough for pink, we've got the yellow 3 Stripes T-Shirt with matching Swim Shorts, great if you can handle that freezing Irish sea. Socks and slides are a huge trend on Instagram, everyone's a fan of the Adilette Slides. If you want to stick to trainers, we're buzzing over the adidas Originals Deerupt Runner that launched earlier this year. There's tons of colours from triple-white to rainbow, so you're sure to find a pair that suits you.
If you don't thank the driver, you're a muppet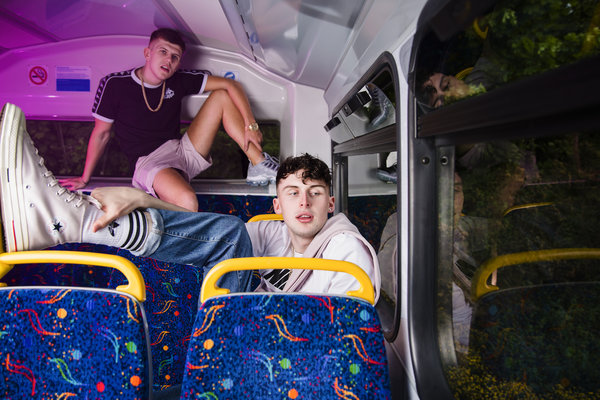 Top floor, back of the bus. Everyone knows that's the place to be. Whether you're off to town, a music festival or your best mate's house party, the bus is where the pre-game happens. Why save the party for your destination when half the fun is getting there? Just don't forget to thank the driver.
No guy's wardrobe is complete without a Nike T-Shirt, they go great with both track suit bottoms and jeans. Kappa has made a killer comeback recently, with their revival causing major hype among 90's sportswear enthusiasts. Their classic tees are a must have with retro details and colours. Converse trainers  are a hit every summer, with this season's top style being the All Star 70 Hi-Tops. The Nike Air VaporMax are also incredibly popular trainers, with new coloursways dropping all the time. They give a lot of cushioning too, so they're great for wearing all day on the streets.
Rising Tempers, Straighteners in the Park, Mates After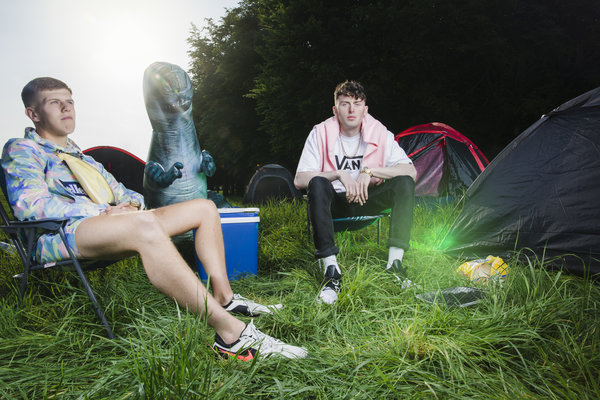 The pinnacle of every Irish Summer are the music festivals.Without a doubt, they are the single most
important event of the season. Whether it's Longitude, Electric Picnic, or Body & Soul, festivals are a huge part of the summer experience. The next most important thing after scoring your tickets? Nailing the look.
The festival look is all about standing out. That's why we're digging the Ellesse Montgomery Jacket with the matching Woven Shorts. They're bright, eye-catching and sure to get you noticed among the festival chaos. Vans are a brand that's synonymous with music festivals, with their trainers and T-Shirts being just as popular with musicians as they are with skaters. You'll be on your feet a lot, so the cushioning that comes with the bold Air Max 270 is a must. Don't forget your backpack or waist bag to keep your essentials close.