The return of the adidas Predator was iconic and had every adoring Three Stripes fan yearning for more.
And adidas have spoilt their fanbase once more with their latest pack, the Skystalker.
Following the success of the Thunder Storm and Ocean packs, Adidas has released its Skystalker pack this month and it's the loudest version yet.
The Adidas Skystalker collection includes not just new Nemeziz, Nemeziz Messi and X colourways but also a new generation of the Copa and of course the infamous Predator.
PREDATOR+
We were all delighted to see the return of the legendary Predator boot and this version in the Skystalker pack doesn't disappoint.
A mix of classic Predator colours and the Skystalker hues, the Adidas Predator 18+ boots are black with gold metallic accents on the sole plate and red at the top of the collar.
Paul Pogba has been the face of the new iteration of the Predator and the Manchester United maestro is expected to don this sleek version.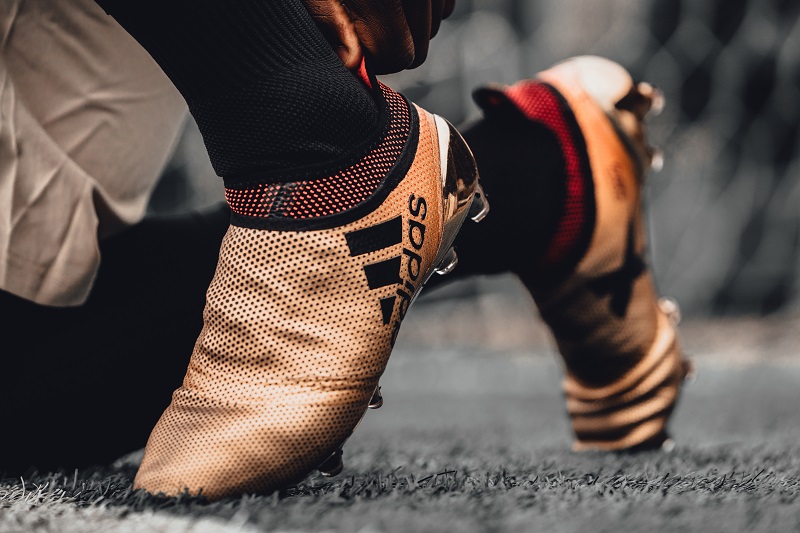 X
The Skystalker pack X follows in the footsteps of previous packs in being entirely centered around speed.
But this latest version will certainly be turning heads as it dons a gold colourway with black dots and a subtle red fade towards the back of the boot.
Equipped with extra gripping mechanisms both inside as well as being ultra-lightweight, the X will allow you maximum purchase when reaching top speed.
Nemeziz
A boot to fit the legend himself, Lionel Messi. The Three Stripes have gone all out in the Skystalker pack to impress the Barcelona magician and they have hit the mark.
Not only have Adidas brought out their latest version of the Nemeziz but have also released the Nemeziz Messi, in honour of the twinkle-toed Argentine.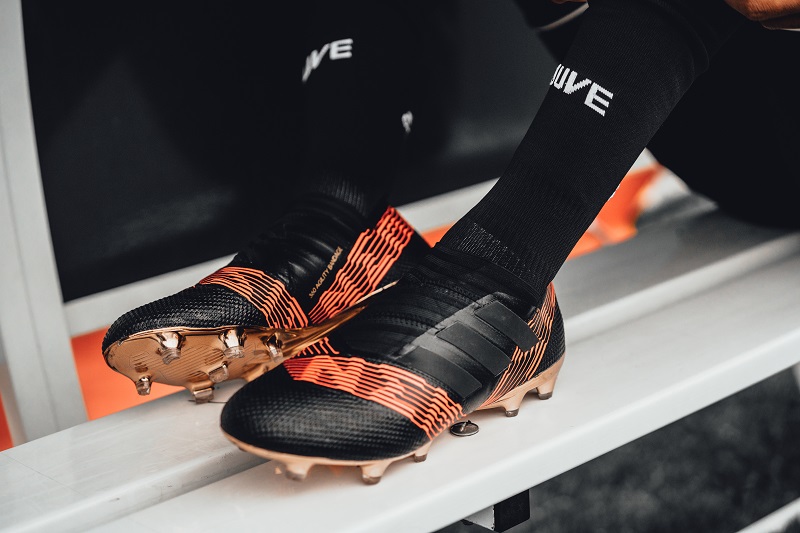 The Nemeziz boot, made to enhance your agility, has a striking black and red colourway and is finished with a lightweight gold outsole as well as the signature Adidas logo.
As for the Nemeziz Messi, the boot is also designed to enhance your movement with or without the ball.
But the boot features a black and gold colourway with the Three Stripes in a dark orange on the outside of the boot.
The footwear is completed with 'Messi' emblazoned across the insole and front.
Copa
The adidas Copa has featured in previous packs but, as with the X, it is making its biggest statement yet.
The debut colourway of the Adidas Copa in the Skystalker Pack certainly oozes class.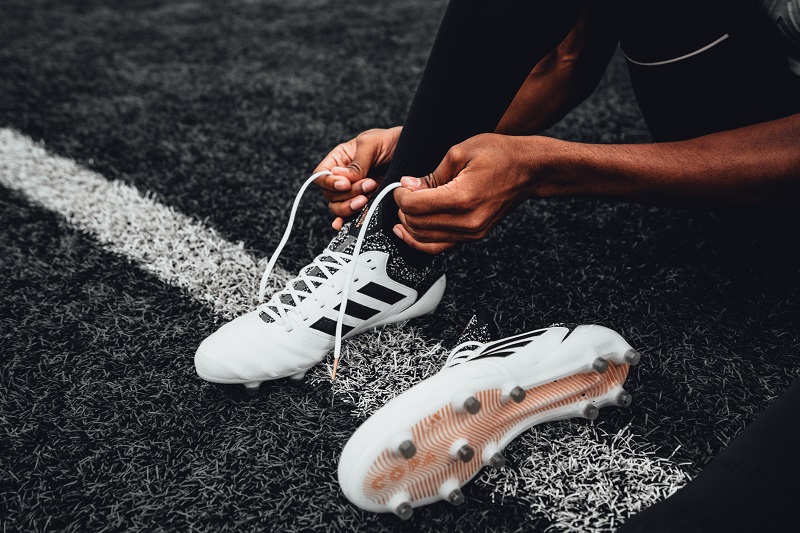 Predominantly white with multicolour prime knit in the red and black as well as gold accents, the boot is finished off with a high tongue and is designed to add a touch of class to every area of your game.