Introducing Tony & Lilo of Dublin hip hop group Hare Squead, members of our Trainer Council.
The Trainer Council is a collective or Irish sneakerheads who have come together to celebrate all things streetwear. Get to know Tony & Lilo and find out what their top trainer picks are:
What are your favourite Nike trainers?
Lilo: My favourite trainers would have to be Nike Air Max 95. That's all I wear. I have like 8 pairs of the same black Air Max 95s. I'm a bit insecure about my height, and they give me a few extra inches. They're so comfortable and go with almost everything that I wear.
Tony: I would say the Nike Air Force. I like them because they're simple and you can rock them on any occasion. Many clubs deny people for their shoes, but you can get away with Air Force even though they're sneakers.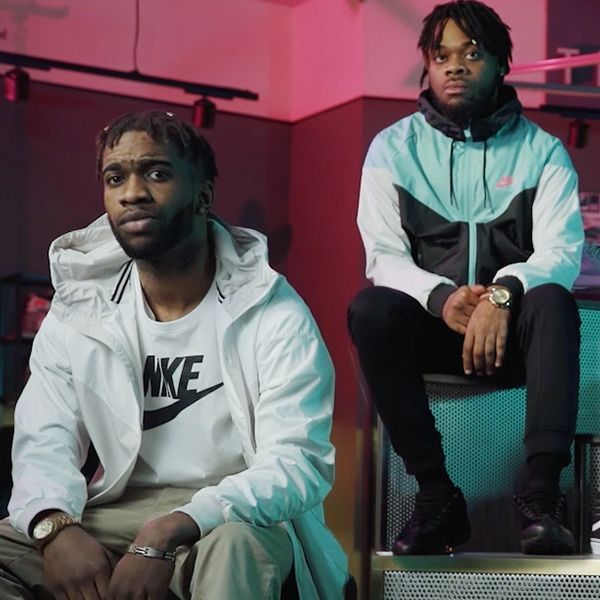 I wear my black Air Max 95's so much that one time, one of my shoes started looking really bummy, so I ended up asking Tony if I could wear one of his since he had the same pair. – Lilo
Why black?
Lilo: To be honest, I just love the way it looks. Black is my favourite colour, and it symbolizes a lot of things to me like strength, confidence and boldness. I've tried other colourways, but they have to have some black!
Tony: It's the best colour for shoes in my opinion. I can wear black Air Force Ones with anything.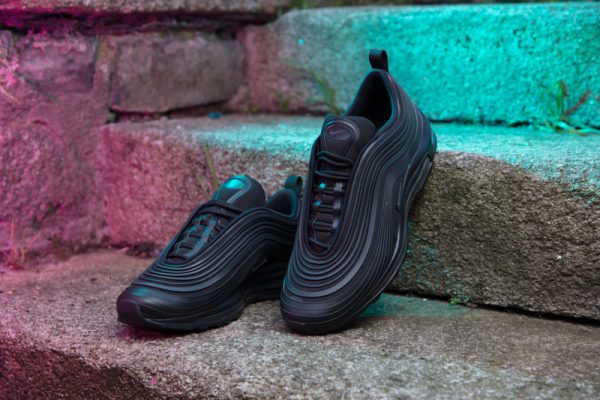 What do you think of the latest sneaker collaborations with hip hop artists?
Lilo: Skepta, Pharrell and Kanye and many other artists are starting to create their own shoes. I feel like they're creating them because they like designing, and its another way for them to express their creativity. Sneaker culture has been a huge influence in music and think like they want to give back by enriching that culture.
Tony: I think sneaker brands have seen these collaborations as an opportunity to branch out to different people. I think they wanted to make their trainers more than just sport shoes, they wanted to bring them into the fashion world.
Artists like Kanye and Skepta have a huge influence, and brands have been using those collaborations to grab their audiences attention.
Check out Hare Squead's video feature below:
Nike introduced its Air Cushioning Technology in 1979 by embedding Air Units in the soles of its trainers. Eight years later, Nike made their Air unit even bigger and made it visible for the first time. The Air Max 95 has cushioning you can see and feel in both the heel and forefoot, while the Air Force One has an encapsulated Air unit that originally made it popular among basketball players.