Whether you're running at the weekend to stay in shape or training for a marathon, everyone wants to beat their best time and the secret is obvious – speed.
But how do you go about increasing your speed?
It's easy to feel like you're levelling off and when your times stop dropping, you probably are, but that doesn't mean you can't go faster.
Here are our five top tips for speeding up and driving your PB down.
Find us on Twitter, Facebook and Instagram to share your photos, fitness goals and progress throughout January – remember to use #MyAwesome – or simply comment in the box below for a chance to win a shopping spree at Life Style Sports.
BE AWE-INSPIRING. BE AMAZING. BE AWESOME. #MYAWESOME
Sprint
It may sound obvious, but you're not going to get any quicker if you don't incorporate some sprinting into your routine. We're not talking about popping out the front door and sprinting 200 metres – just short bursts to increase the leg speed. In a 30-minute jog, try throwing in five or six short bursts of speed before returning to a leisurely pace. Before you know it, your times will start dropping.
Take small steps
Not literally, of course – stick to the long strides. But, in the grand scheme of things, it is important to make gradual steps in pursuit of greater speed. Don't dramatically increase your workload as that can backfire. For example, don't increase your mileage or time spent training by more than ten per cent week on week – build it up gradually instead. If you overwork yourself, you prevent yourself from speeding up.
Mix it up
Don't feel like you have to stick to running, even if you're training for a running event. Mixing up your exercise can bring with it great rewards, including increased speed. Get in the pool to increase your stamina and upper-body strength, or jump on the bike for a different intensity workout. You will notice the difference on your next run, stamina and speed-wise.
Get a running buddy
For some, running might be a one-man (or one-woman) endeavour – a chance to get out on the road, stick the earphones in and go. However, incorporating others into your run can bring with it unexpected benefits. Head out with a partner who is quicker to push yourself, or in a group to test yourself against a range of different runners. If you're struggling to convince your mates to get involved, why not join your nearest running club?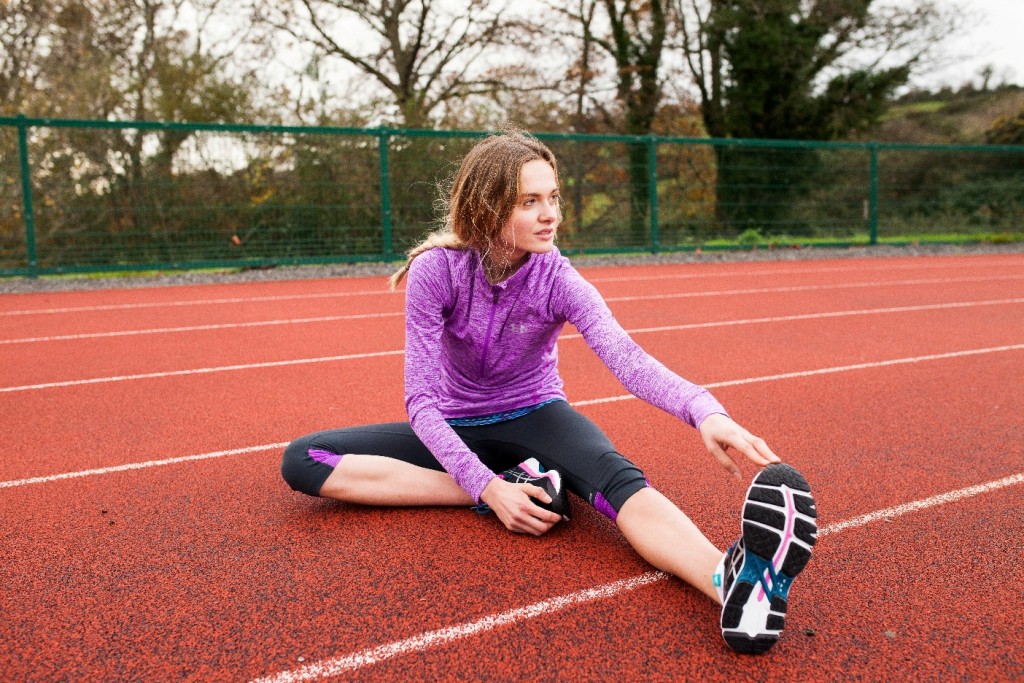 Get the right shoes
There is such a wide range of running shoes on the market and they all serve a different purpose. You will need a different shoe for a 5k run than for a marathon – and so on. Check out our guide to running shoes and make sure you are pulling on the right pair before you set off on your next run.
AT LIFE STYLE SPORTS, WE'VE GOT ALL THE PERFORMANCE ORIENTED RUNNING & FITNESS CLOTHING, FOOTWEAR AND ACCESSORIES YOU NEED TO GET THE EDGE AND SMASH YOUR 2016 TRAINING GOALS. SHOP OUR RUNNING & FITNESS RANGE ONLINE NOW OR CHECK OUT THE RANGE INSTORE WHERE YOU CAN GET SOME GREAT ADVICE FROM OUR FIT FORCE PRODUCT EXPERTS OR FIND THE RIGHT FOOTWEAR FOR YOU WITH OUR FREE GAIT ANALYSIS SERVICE, AVAILABLE IN TEN STORES NATIONWIDE.