When the weather is dark and wintery, indoor exercise can be your best friend. With that in mind, here are our Do's and Don'ts for maximising your time and energy in the gym.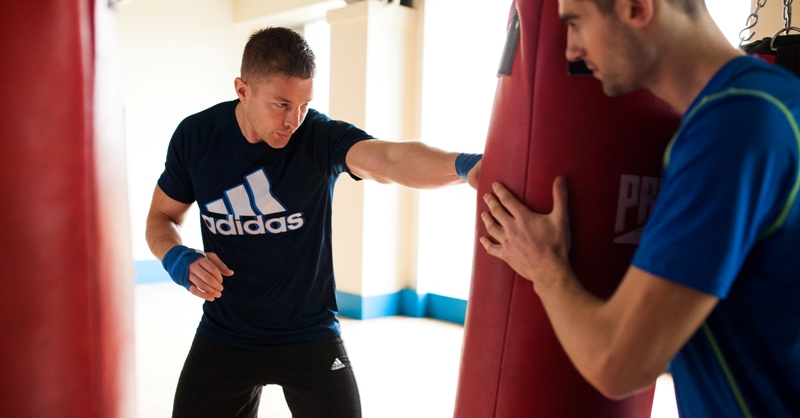 DO Start Early
Getting into a routine will make it easier to stay motivated, and it's hard to find a better gym routine than first thing in the morning. If you can manage a quick-fire session before breakfast, it will do wonders for your metabolism for the rest of the day. And let's face it – how many times have you planned to hit the gym after work, only to be lured to the sofa and Netflix?
DO Ask for Advice
Gyms can be intimidating places – especially if you're new. It's easy to try things out without really understanding the machines and equipment, which is not a great idea – you won't see the benefits unless you're doing each exercise properly. It might seem obvious at first glance, but always ask for tips from the staff, or fellow gym users. You might even make a friend or two!
DO Record your Results
If you struggle to stick to a training programme, there's no better way of meeting your targets than writing down your results. It's much harder to blow off a trip to the gym when it causes a gaping hole in your training diary. Always write down what you've done – not only will it help you stick to your training regimen, it will boost your confidence about the work you're putting in.
DO Eat Healthy
There's only so much you can do in the gym – if you're not eating healthy, you'll likely struggle to achieve your fitness goals. Regular trips to the gym are great, but if you spend the rest of your time inhaling junk food, you may be disappointed with the results. No need for an ultra-strict nutrition plan, but a balanced diet will make all the difference when it comes to your training.
DON'T Overdo it
As tempting as it might be to grind out two hours in the gym, you will be much better off with a high-quality 45-minute session. Long fitness sessions might improve your endurance, but it's much more efficient to stick to shorter work-outs where you're really bringing you're A-Game. That's especially true when you're trying to fit in 3-4 sessions a week, as you're less likely to burn out.
DON'T Wear the wrong gear
Yes, adidas Superstars look great, but are far from gym-appropriate. It's important to invest in performance footwear tailored to the type of exercise you're doing – like stability shoes for weightlifting, and a flexible shoe for cardio. If running is in your routine, then be sure you're wearing running shoes ideal for your foot type – read our guide on how to choose the right running shoes. Wearing the right gear will keep you more comfortable and supported throughout your workout while helping to prevent injury.
DON'T Skip Stretching
Your workout shouldn't stop with weight training and cardio – one of the best things you can do to prevent soreness and injury is to stretch before and after you train. Your body can lose flexibility and agility if you don't stretch, leading to decreased athletic performance and increased risk of injury. Whatever exercise you choose, be sure to stretch first (and last!).
DON'T Get Dehydrated
This sounds like a no-brainer, but don't wait until you're thirsty to start drinking water. Be sure to drink plenty of water before, during, and after your workout. Water is incredibly crucial for health, stamina, and building your muscles. Not hydrating enough will diminish your performance, resulting in decreased strength, reduced endurance, and potential cramping.
At Life Style Sports, we've got all the performance running & fitness clothing, footwear and gear you need to bring your A Game and smash your 2017 fitness goals. Shop our running & fitness range online or visit your nearest store, where you can get expert fitness advice from our team or find the right footwear for you with our free gait analysis service.