There are a number of mouth-watering fixtures on the opening day of the 2017 Women's Rugby World Cup.
New Zealand face off against Wales, while England take on newcomers Spain but it is hosts Ireland against Australia that will draw most attention.
At the UCD Bowl a vociferous home support will get their first look at Tom Tierney's Ireland side as they bid to make history and claim their first-ever crown.
And here are five reasons why the girls in green might just re-write the record books on the Emerald Isle over the next month.
Ireland are on the up
Regularly bottom of the Six Nations table and struggling to get out of their Pool at World Cups, the move to centralise the women's game within the IRFU has paid huge dividends.
Six Nations champions for the first time in 2013, Tierney's side then made the final four at the 2014 World Cup for the first time in their history.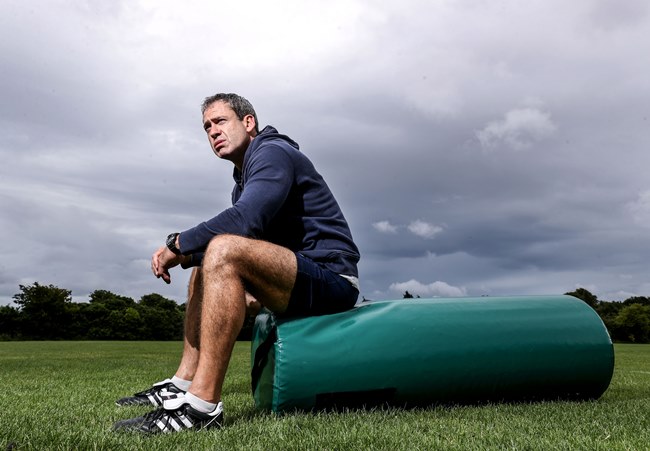 That included becoming the first senior Irish side to beat New Zealand – two years before their male counterparts repeated the trick in Chicago – as they ended up fourth overall.
They followed that up with another Six Nations crown in 2015 and while their last autumn disappointed, they looked back to their best this year in the Six Nations with four wins from five.
England will start as defending champions and favourites, but they have only won the Six Nations once in the last five years and Ireland will fear nobody when hostilities get underway tomorrow.
Provided they can get past the Wallaroos tomorrow – the Australians are Olympic Sevens champions but don't have the same pedigree in XVs, the crunch game in Pool C will be against France in round three and Ireland will take much heart from downing them on home soil in this year's Six Nations, as well as in 2013 on their way to the Grand Slam.
Ireland are not a one-woman team
The news that captain Niamh Briggs will miss the tournament with an Achilles injury was an undoubted blow. What team in women's rugby wouldn't miss a player of her class?
But Ireland have proved that they are not reliant on Briggs, indeed they were without their skipper in this year's Six Nations and still ended up with four wins from five and an impressive second-place finish in the standings.
The goal-kicking class of Briggs is a loss and there will be some pressure on Nora Stapleton to step up to the mark from the kicking tee.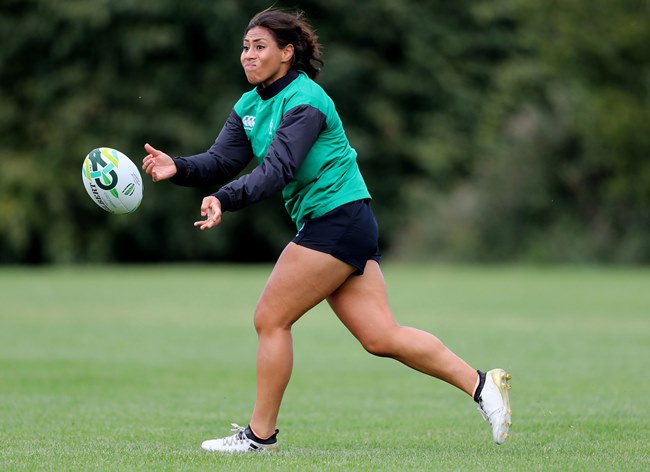 But the backline is filled with experience and talent like Sene Naoupu, Stapleton and Jen Murphy – Ireland have the quality to cope.
Molloy will fill the hole
With 53 caps to her name, Claire Molloy will take over the captaincy from Briggs and will lead a forward pack that will be keen to lay down a marker early.
The flanker has led her country before – in the 2013 Sevens World Cup – but has been preferred to Paula Fitzpatrick in the role after the latter took the armband in the most recent Six Nations.
Molloy plays her club rugby in England but has been to three World Cups with Ireland and will bring all her experience to bear in her new leadership role.
She will also be helped out by the experience of veterans like Ailis Egan, Marie Louise Reilly, Fitzpatrick and Stapleton.
Not to mention Lindsay Peat, the find of Irish rugby in the last two years.
The 36-year-old may have only been playing rugby for two years but has already become a mainstay of the front row and has played basketball and soccer for her country as well as winning an All-Ireland football title with Dublin.
Don't take Miller lightly
It was Alison Miller who went over back in 2014 for the pivotal try as Ireland downed the Black Ferns on their way to a maiden World Cup semi-final.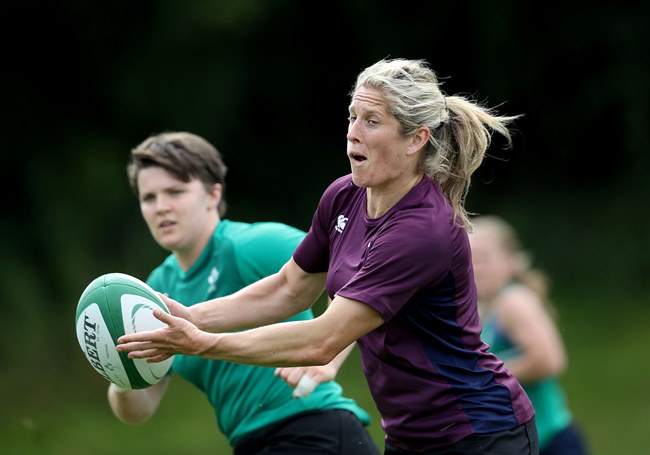 The potent winger has been the key cog to Ireland's expansive counter-attacking game plan and the 32-year-old has recovered from injury in time for the tournament.
With so many Old Belvedere clubmates in the Ireland ranks, familiarity will breed success for the left winger in the tournament after her heroics three years ago.
She was in fine form in this year's Six Nations as well, crossing against Scotland in the tournament opener and running riot against Italy in the second round of games as well.
Home comforts
Hosting a World Cup certainly brings a degree of pressure and expectation – the like of which these Ireland players will never have experienced.
But with a superb coach like Tom Tierney at the helm he will have prepared them for that. And what is more, the positives of being on home soil way outweigh the negatives.
A raucous home crowd can be the 16th man for Ireland's women if and when the going gets tough in their encounters and roar them on to victory.
Not to mention the fact that they will have friends, family and a degree of normality to their lives in and around Ireland that all the other teams will not.
The stage is set for a thrilling tournament, and while a host nation has never won a World Cup before – don't bet against Ireland making history this month.
THE LATEST RANGE OF IRELAND RUGBY JERSEYS, TRAINING WEAR AND FAN-WEAR IS AVAILABLE TO PURCHASE IN STORE AND ONLINE