The adidas Predator is once again the name on the lips of every football boot fan – then again, when hasn't it been?
Last week, boot connoisseurs got another major pang of nostalgia with the release of the adidas x David Beckham Capsule Collection, a selection of throwback designs based on the iconic adidas Predator Accelerator.
That release has had the required effect on us, getting us all wistful for a time gone by, so much so that we've decided to have a look back to how Adidas' most iconic boot began back in 1994.
A labour of love
Former Liverpool midfielder Craig Johnston is the godfather of the Predator. The story goes that while coaching children in Australia, he decided to try modifying boots in a bid to improve ball-control.
Johnston's prototypes, which originally made use of the rubber from table tennis bats, were rejected by all of the major boot manufacturers. Despite that, he managed to convince former Bayern Munich stars Franz Beckenbauer, Karl-Heinz Rummenigge and Paul Breitner to be filmed wearing them.
Johnston brought the film to Adidas, and it proved enough to convince the brand to take them on. In April 1994, the original Predator model was released and a footwear revolution began.
A revolutionary concept
The TV advert for the inaugural Predator model is still available to view on YouTube, and it makes for quite the watch:

'Control', 'swerve' and 'power' are just three of the buzzwords that feature, along with the tagline: '100 per cent legal, 0 per cent fair.' This bold slogan hinted at how much of a deviation Adidas' newest boot was from the norm.
As the advert says, there was nothing illegal about the 1994 Predator. That being said, its technical intricacies stood it out from the crowd. The rubber ridges – or teeth – helped to aid a player's striking technique, a revolutionary feature in boot design.
Never before had a boot been built with such a heavy emphasis on aiding specific parts of a player's game, a now commonplace principle in 2017.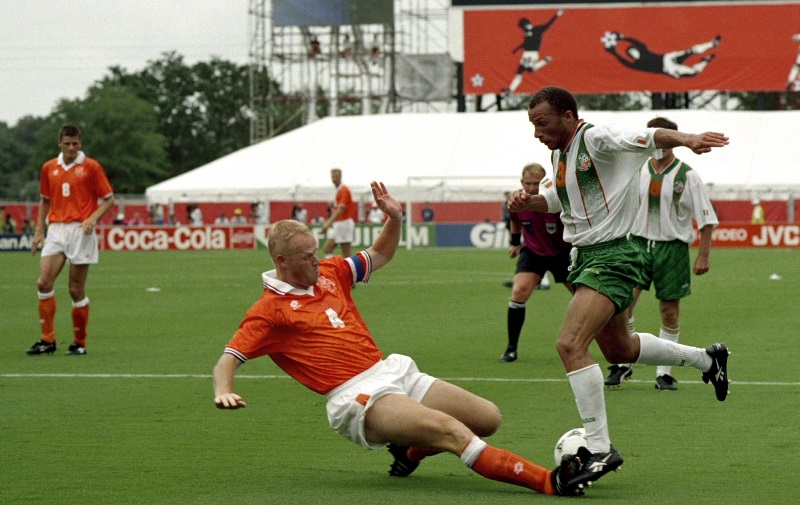 A change that lasts forever
It's no surprise that the Three Stripes would go on to create more than 14 major adidas Predator silos as the brand continued to go from success to success.
It played a major part in making Adidas the globally recognised brand it is today, as Johnston's brainchild grew into arguably the most iconic boot of all time.
THE LATEST ADIDAS FOOTBALL BOOTS ARE AVAILABLE TO PURCHASE IN BOOT ROOM AT LIFE STYLE SPORTS, IN-STORE AND ONLINE. CLICK HERE TO SHOP NOW