Domestic leagues around the globe are reaching their conclusions and a summery feast of football is moving ever-closer into reach.
Russia 2018 is just around the corner and we can't wait, so to whet the appetite even further, we've taken a look back through the archives and picked our all-time favourite World Cup shirts.
Germany (USA 1994)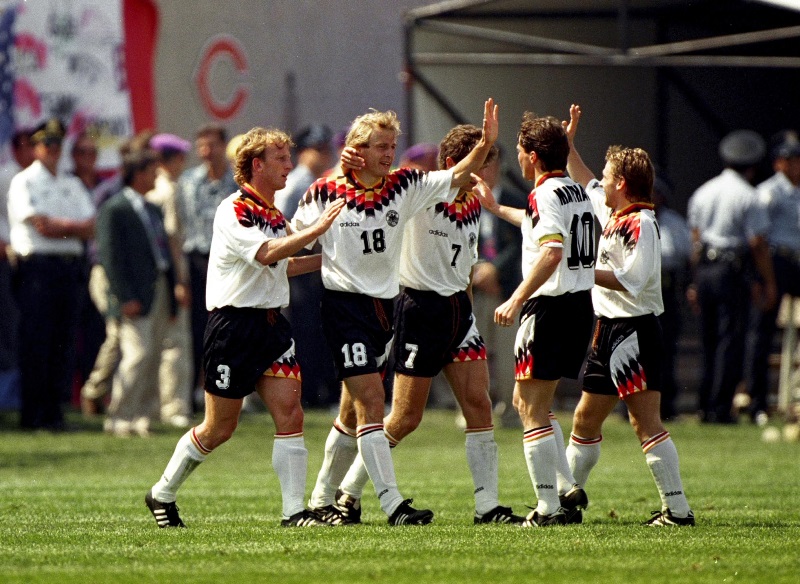 Germany's strip for the 1990 World Cup might often be the go-to to settle the discussion over Die Mannschaft's most iconic kit – so much so, that it forms the inspiration for their 2018 look.
However, the Germans' shirt for their campaign four years later in the United States is an underrated gem.
Boasting a striking checkerboard chest design, this strip boasts the kind of creative flair rarely seen in modern kit manufacturing. A true stunner.
Spain (USA 1994)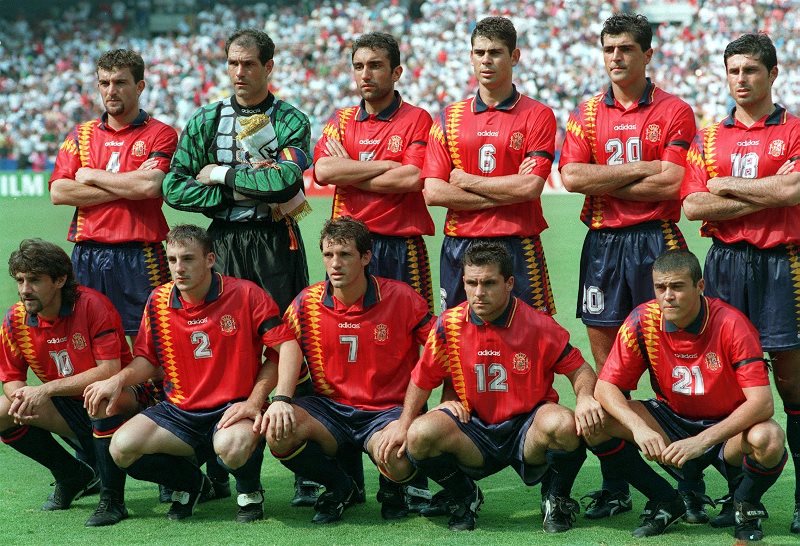 It's little wonder that Adidas are looking to reboot shirt designs of old ahead of Russia 2018 – Spain's design for USA 94 paved the way for how they'll step out onto the pitch this summer.
Arguably the most memorable Spanish strip of all time, Luis Enrique and co made it to the quarter-finals sporting this classic, featuring an iconic diamond strip design down its right side.
Mexico (France 1998)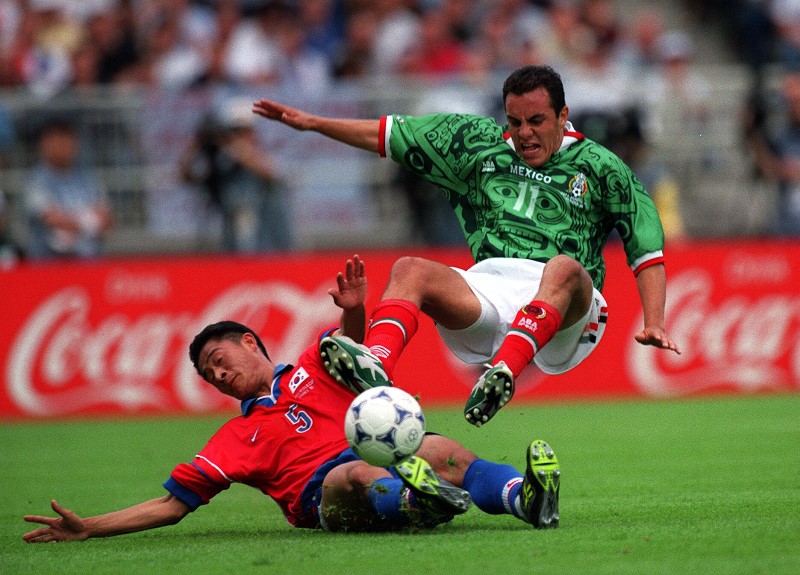 Look at it. Just look at it.
There's nothing better than an international shirt that exudes its country's culture and Mexico's kit for France 98 did just that.
Produced by ABA Sport, it sported a bold print representing the Aztec calendar – there's barely been another strip like it since.
Jamaica (France 1998)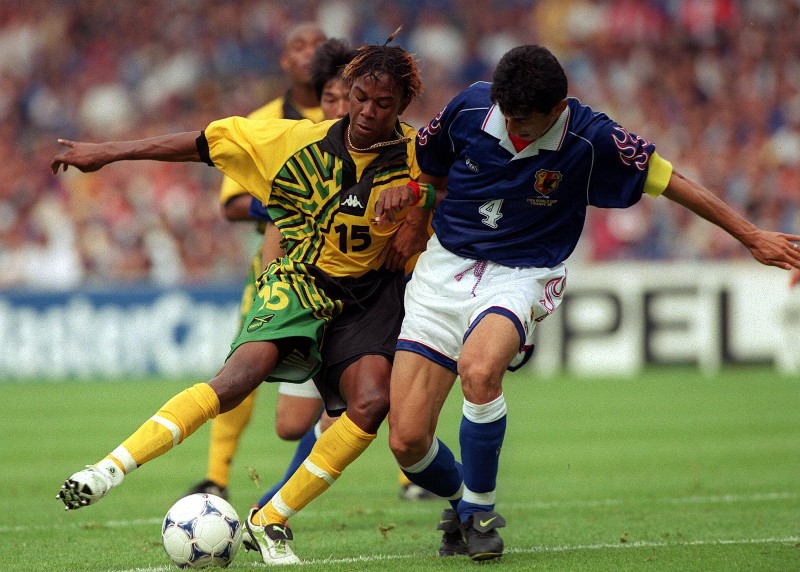 Jamaica have made just one World Cup appearance to date – at France 98 – and they did so in style.
Deon Burton, Frank Sinclair and Marcus Gayle were just some of the European-based players that were part of the Reggae Boyz squad that mixed it with on Croatia, Argentina and Japan wearing this simply breath-taking Kappa design.
Brazil (Japan/South Korea 2002)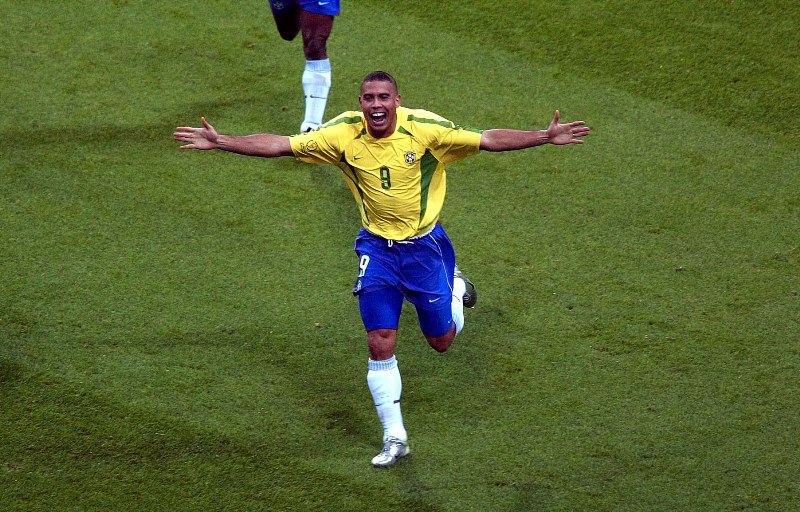 In 2002, Nike handed nearly all of their clubs the same 'Total 90' template and nobody wore it better than World Cup-winners Brazil.
Inspired by an eight-goal Ronaldo, one of the finest strikers of his generation, Brazil were imperious in Japan and South Korea, etching this famous yellow and green in the pantheon of great World Cup kits.
Italy (Germany 2006)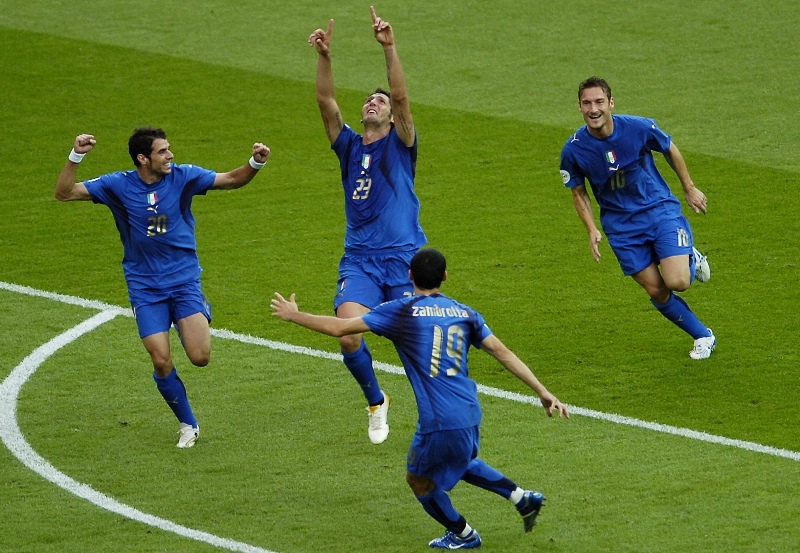 Wearing the deepest of Azzurri blue, Italy won the World Cup for the fourth time in their history courtesy of that dramatic penalty shoot-out victory over France at Berlin's Olympiastadion.
Marco Materazzi falling to the floor after Zinedine Zidane's headbutt, Fabio Grosso sending Fabien Barthez the wrong way from 12 yards and Fabio Cannavaro hoisting the trophy skyward – they're all memorable moments underwritten by a truly beautiful Italy kit.
France (South Africa 2010)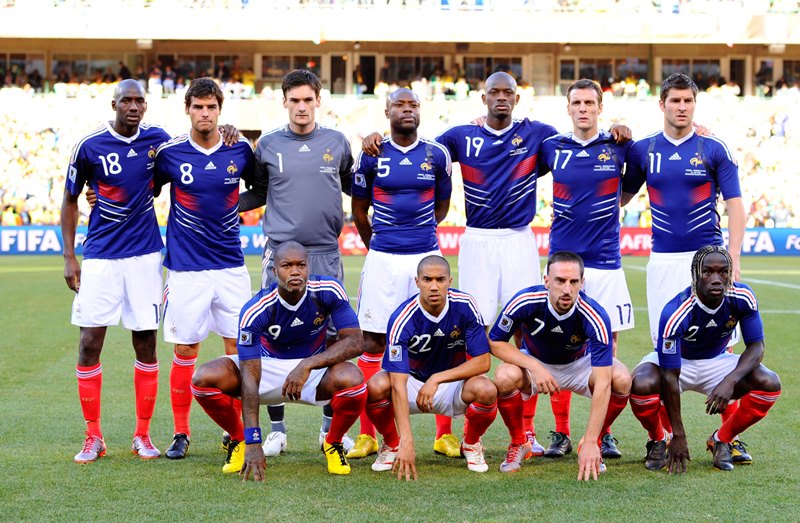 South Africa 2010 may have been a truly dismal campaign for 1998 champions France but didn't they look the part?
Les Bleus have always been a fashion-forward team, sporting a number of sublime shirts over the years, and their final Adidas kit before switching suppliers to Nike in 2011 was a beauty, featuring sleek lines in all the right places.
Nigeria (Russia 2018)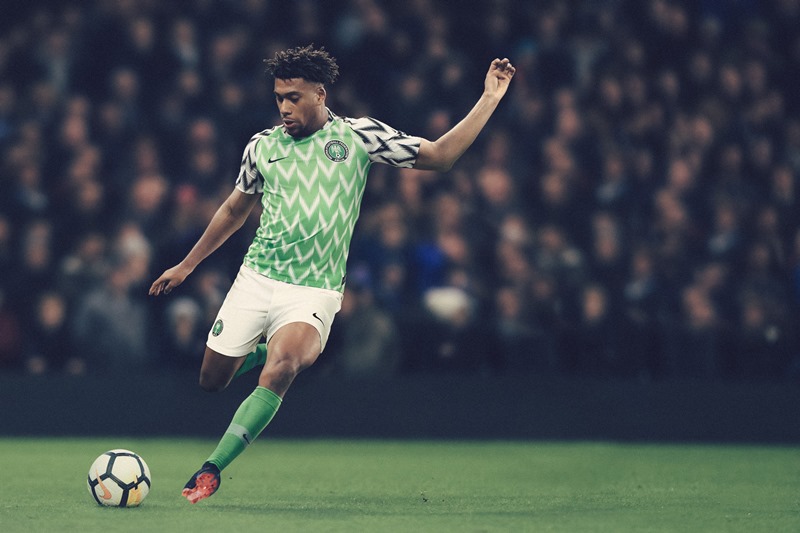 We've yet to see the qualifying nations strut their stuff on the World Cup stage but we don't need to see this shirt in action to know that it's going to go down as a cast-iron classic.
Three cheers for the new Nike Nigeria strip.
Designed as a tribute to the Super Eagles' away kit at USA 94, it's refreshing to see strip designers let off the shackles for once – chevrons have never looked so good.
CHECK OUT THE RANGE OF WORLD CUP 2018 JERSEYS THAT WILL BE WORN IN RUSSIA THIS SUMMER.