Defending champions Dublin will have a stern test on their hands when they take on free-scoring Tyrone in the All-Ireland Senior Championships semi-final.
The pair do battle at Croke Park on Sunday with Mickey Harte's side making the final four for the first time since 2015 after hammering Armagh in the quarter-finals with a 3-17 to 0-8 victory.
The Dubs, meanwhile, cruised by Monaghan to make yet another semi-final and as both team vie for a place in the final next month, we take a look at the mouth-watering match-ups.
David Mulgrew vs Diarmuid Connolly
At just 19 David Mulgrew has been a sensation for the Red Hands, becoming the youngest player to feature in the Ulster SFC final in July.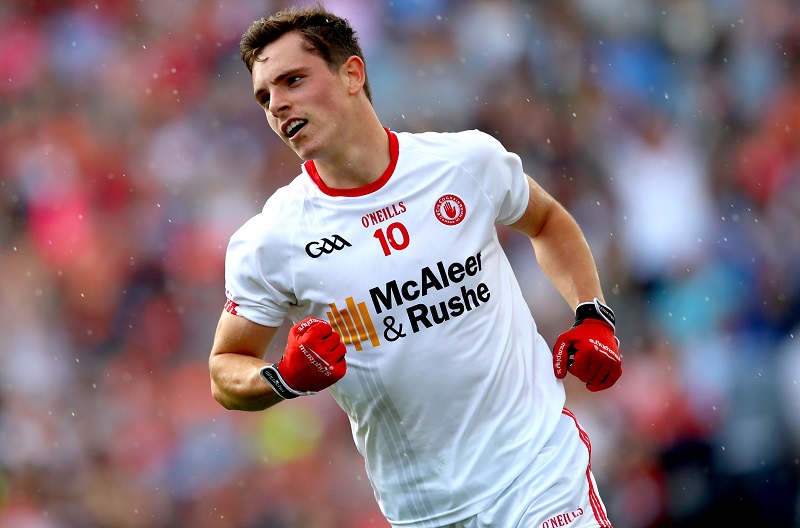 The attacker has been fast-tracked into Harte's first team and was the star of the show in the quarter-finals, scoring twice in the rout of Armagh.
Mulgrew will have a chance to pit his wits against Diarmuid Connolly, one of the most established playmakers in the league.
Connolly has been an integral part of the Dubs side in recent years but hasn't started a match in 12 weeks because of suspension.
There's no doubting Connolly's ability but questions over his fitness could allow for Mulgrew to take centre stage and help upset the odds.
Dean Rock vs Aidan McCrory
One-time all-star Dean Rock has been filling the Connolly-shaped void expertly and the full-forward will be keen to put his mark on the semi-final.
Rock starred in the quarter-final demolition of Monaghan and is an attacking threat from open play as well as from placed balls for the Dubs.
Trying to stop Rock from popping up in dangerous places is Aidan McCrory, a Tyrone stalwart who has been on the senior six for more than six years.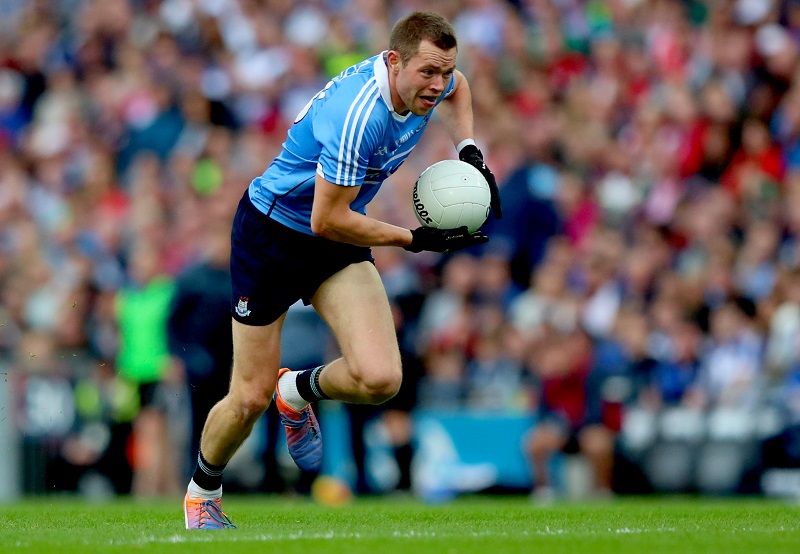 With 13 players in the squad who are aged 23 or younger, McCrory will need to use all his experience to help Tyrone produce an upset.
He said: "We have played in Croke Park. We're used to the changing rooms, we're used to the field. The thing is, when you're playing Dublin, the crowd is so vocal, that you can't actually hear people on the pitch.
"Our philosophy is that when we have the ball, we have to do whatever we can to give us the best opportunity to get a score out of it.
"It's complete freedom in that you have to judge for yourself what will best serve the team. At times that might be support the play, at times it might be sit back, but whenever we have the ball, it's pretty much open licence."
Mickey Harte v Jim Gavin
A fascinating match-up awaits between the two managers at Croke Park.
Harte's blossoming team have the physicality on the field to match anyone with the likes of Peter Harte and Sean Cavanagh whereas the Sky Blues' creativity and work-rate has steered them to a wealth of successes under Gavin in recent years.
And Gavin has been very impressed with Tyrone and their attacking game over the past few years.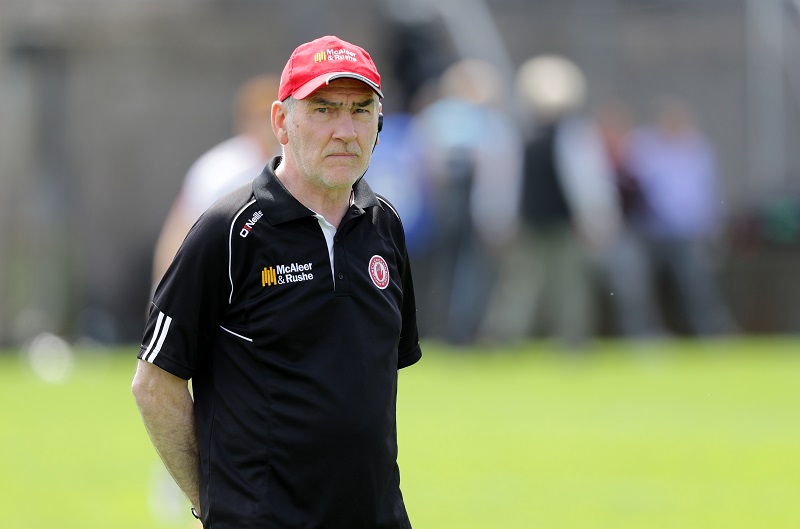 He said: "The talent they've had is beginning to come to the fore. They're just a really good team, managed really well.
"When you see the players, they have – the two Cavanagh brothers, Mattie Donnelly, Peter Harte, Tiernan McCann, his brother Conall – they're just top class inter-county players.
"They're just a modern football team and have been very impressive".
Harte added: "When you play Dublin in Croke Park in the championship, it might as well be an All-Ireland final because the atmosphere is there. The same crowd is there, the same power of the Hill is there.
"We don't have to talk Dublin up. Their record says it for themselves so yeah, it's kind of one of those challenges that you need to get sometime and you don't know how well you would be able to deal with it until you go toe to toe with them. That's what we are stepping into, it's the full package that we have to deal with."
LIFE STYLE SPORTS HAS THE LATEST DUBLIN JERSEYS AND A WIDE RANGE OF TRAINING APPAREL AVAILABLE TO PURCHASE IN-STORE AND ONLINE. CLICK HERE TO SHOP NOW.