The first act of the 2016 All-Ireland Senior Football Championship Final was certainly compelling and Dublin and Mayo are ready to do battle at Croke Park once again in the replay this Saturday.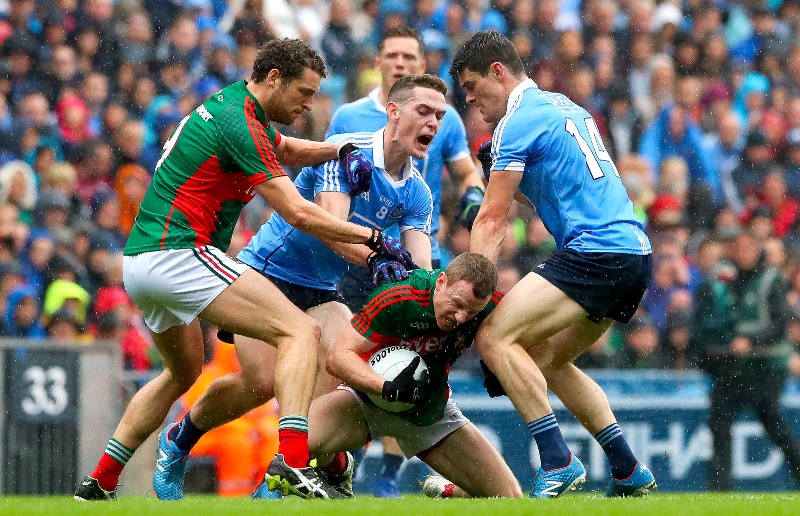 It wasn't always pretty first time round – the slick conditions ensured an error-strewn affair and a bizarre pair of Mayo own goals were the only times either side could find the net.
But when Conor Lane blew his final whistle, the score was locked at 2-09 to 0-15 and both sets of weary troops prepared themselves to do it all over again, contesting a first All-Ireland football final replay since Kerry and Galway did so in 2000.
At times Dublin looked far from the unstoppable juggernaut that had blitzed their way through Leinster and seemed destined to lift a fourth Sam Maguire in six years, while underdogs Mayo simply refused to roll over and found a last-gasp equalising point through Cillian O'Connor.
Whether the Westerners can eke out a little extra to break the 'Curse of '51' or the Dubs can up their game to clinch back-to-back All-Irelands for the county for the first time since the 1970s remains to be seen.
But we've picked out four players to watch on Saturday as act two of Dublin v Mayo plays out.
Diarmuid Connolly – Dublin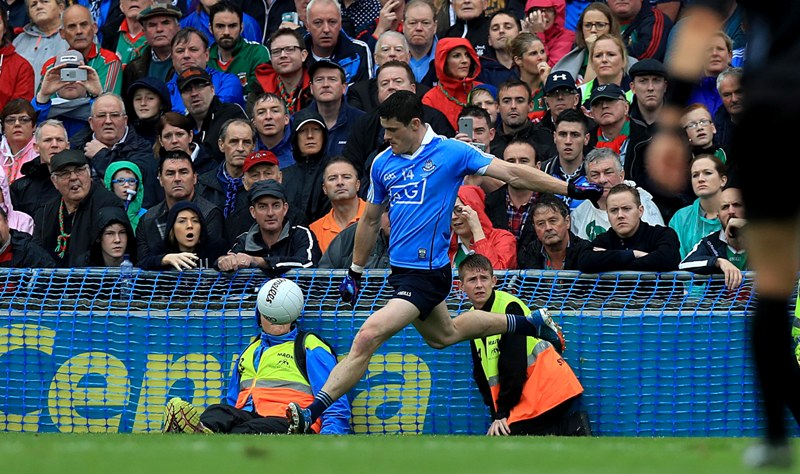 Dublin's playmaker, and the man who expertly pulls their attacking strings, is Diarmuid Connolly but it's fair to say he wasn't quite at his best first time round.
Largely kept quiet as Lee Keegan hung off him like a particularly stubborn limpet, Connolly cut a frustrated figure and the Dubs can't afford their star man to be bottled up once again.
The 29-year-old will also need to shake off any disappointment at failing to seal the victory for his county – missing a free from the sideline deep into injury time that would have finished off Mayo once and for all.
Team-mate Ciaran Kilkenny appeared to want to take the kick short and run down the clock but Connolly opted to go for the point, only to see Cillian O'Connor go straight down the other end and equalise once his kick went wide.
However, the All-Star forward is a resilient character and what better way to make amends than inspiring Dublin to glory second time around?
Lee Keegan – Mayo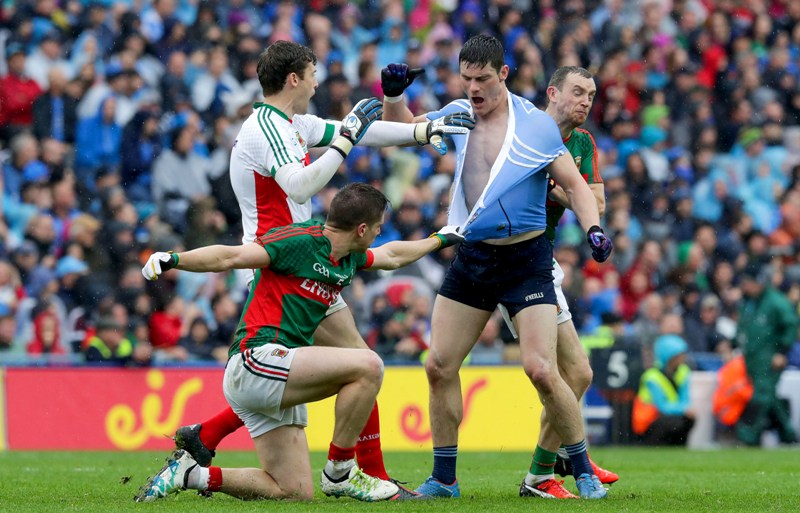 If Diarmuid Connolly holds the key for Dublin, then the man tasked with stopping him – Lee Keegan – promises to play a pivotal role for Mayo.
The normally marauding, rampaging half-back tempered his own attacking instincts in order to successfully frustrate Connolly first time around and will presumably do the same again.
That is all well and good – and the duo's feisty history, dating back to 2013 All-Ireland final always makes their match-ups box office viewing – but if Mayo are looking to try and win the game rather than not lose, Keegan's creative abilities will be invaluable.
So does the Castlebar native drive the Westerners forward but potentially leave his side defensively vulnerable or once again stick to Connolly like glue? The answer could well decide Saturday's replay.
Bernard Brogan – Dublin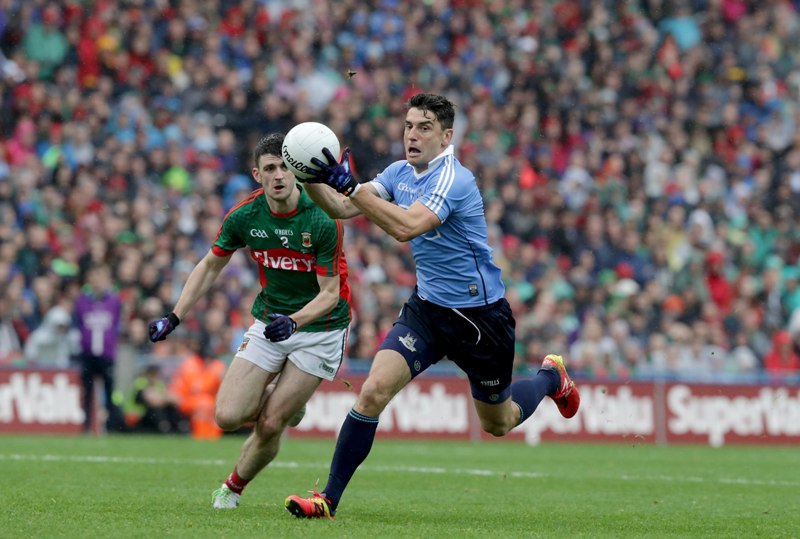 Having been named an All-Star on four occasions and been Dublin's leading scorer in the 2011, 2013 and 2015 All-Ireland finals, Bernard Brogan's class cannot be questioned.
But it is his form that will worry the Dubs – something of a sub-par season by his lofty standards culminating in his substitution with 15 minutes remaining last time out, having failed to notch a single point.
Both Brogan and fellow forward Paul Flynn – two of the veterans of the Dubs' team – have had their starting berths questioned since the first clash but the beauty of this replay is that it offers a chance for redemption.
If the 32-year-old can recapture his form of previous finals then the Mayo defence could be in for a long day and Brogan could be lifting Sam Maguire for a fourth time.
David Clarke – Mayo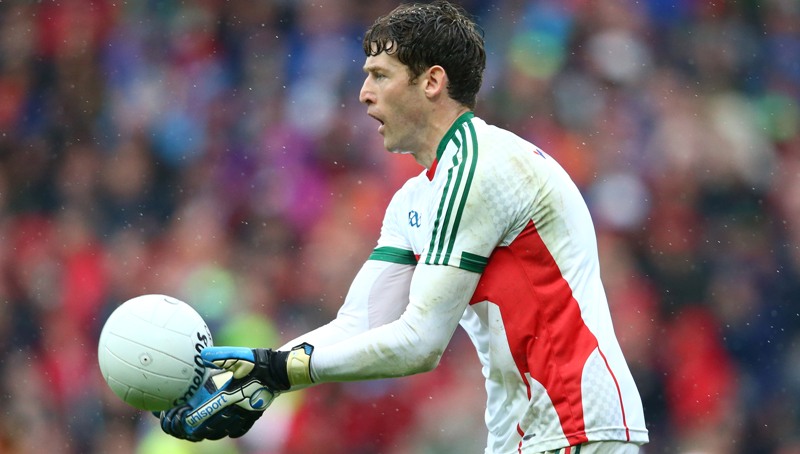 If Mayo are to triumph on Saturday, chances are they will need to withstand a Dublin onslaught.
And as the last line of defence, goalkeeper David Clarke will need to have the game of his life.
It would be disingenuous to blame Clarke for either of the unfortunate own goals that befell his team a fortnight ago but it is his kick-outs that will need to improve for the replay.
Something of a kick-out meltdown in the closing minutes saw the 32-year-old gift possession to Dublin and Diarmuid Connolly duly slotted over the point.
Such lack of composure could cost Mayo even more dearly this time around, so how accurate he is when starting the Westerners' attacks bears watching closely.
All-Ireland Senior Football Championship Final Replay – Dublin v Mayo
Date: Saturday, October 1
Venue: Croke Park, Dublin
Throw-in: 17:00
LIFE STYLE SPORTS HAS THE LATEST RANGE OF EVERY COUNTY. EVERY COLOUR AVAILABLE TO PURCHASE IN-STORE AND ONLINE. CLICK HERE TO SHOP NOW.