If this weekend's All-Ireland Senior Ladies' Football Championship final has half the drama of the men's equivalent last weekend, then the expected 33,000+ fans at Croke Park are in for a treat.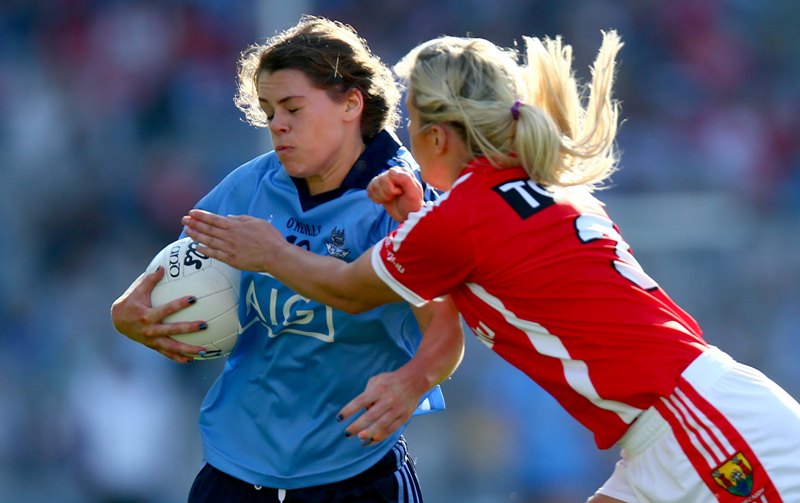 While Croke Park saw Cillian O'Connor's dramatic late point secure Mayo an unlikely replay against hot-favourites Dublin last weekend, the Dubs go into Sunday's ladies' final as underdogs against the fearsome Cork juggernaut.
Cork have won the previous five All-Ireland Championships – beating Dublin in the last two finals – and ten of the last 11, with 2010 their only blip.
The Rebelettes have never experienced the disappointment of losing a final although the Dubs have come agonisingly close to inflicting a maiden showpiece defeat on them, losing the 2014 All-Ireland final by a single point and last year's final by just two.
Kerry also proved Cork are human by downing them 2-14 to 2-9 in the Munster Championship group stage, while Dublin blazed a trail of destruction through Leinster before besting Donegal in the All-Ireland quarter-finals and eking past Mayo by a lone point in the last four.
Everything is set up for another classic and we've picked out four players to watch as the giants of the ladies' game collide on Sunday.
Orla Finn – Cork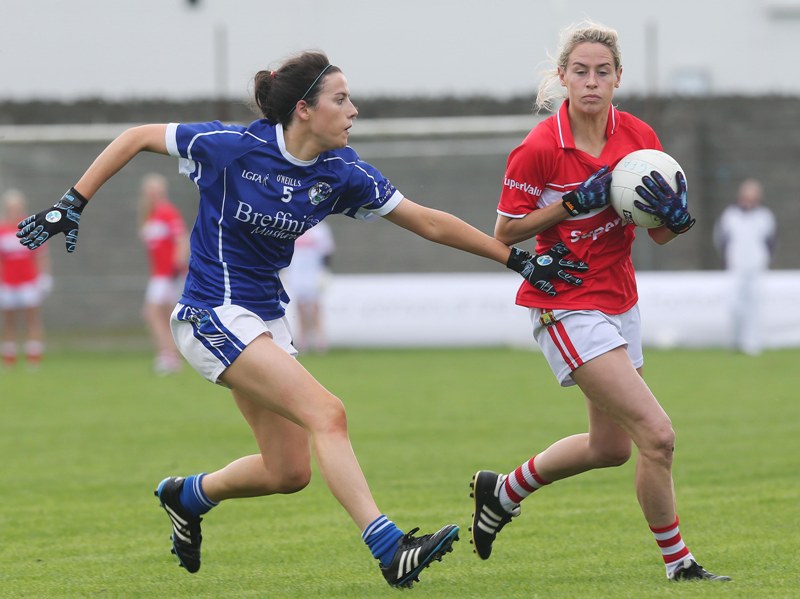 Replacing the legendary Valerie Mulcahy always promised to be a monumental task but Orla Finn has stepped up to the plate admirably.
Of Cork's ten All-Ireland final appearances, Mulcahy top-scored in eight – leaving a sizeable void to fill upon her retirement earlier this year.
But, in the absence of Mulcahy, Finn has become the county's primary free-taker, as well as a constant threat to provide goals, and adapted with aplomb.
She kicked 1-9 in the second half of a handy win over Tyrone in the league and hasn't looked back – slotting 3-21 in the Championship, 0-20 of which came from the placed ball.
And after going from impact sub a year ago, to a vital part of the starting machine, Finn is enjoying the added pressure.
"I would always take the frees for the club, but I suppose there is an added pressure when you are wearing the red jersey," she explained. "It is a bigger stage.
"You have to keep your head, keep your technique and just think it is the same thing as if you are playing at home or kicking at training."
Noelle Healy – Dublin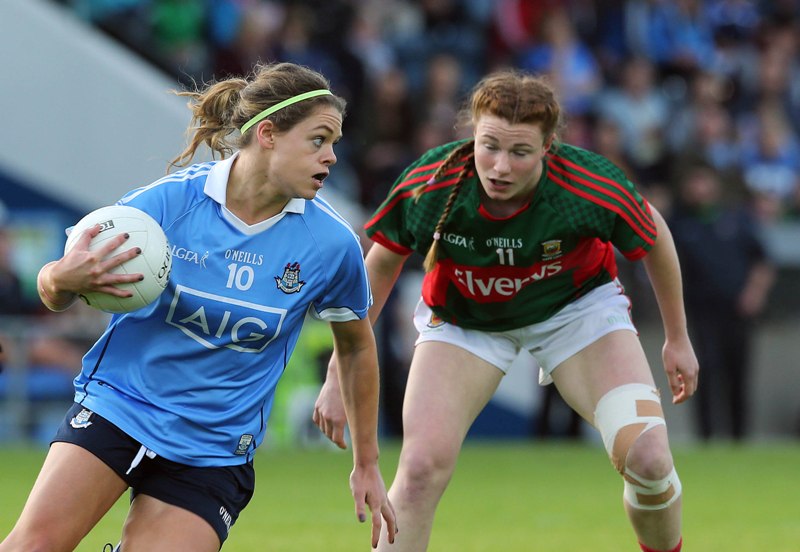 As Dublin's captain fantastic, the expectation will be on Noelle Healy to lead her side to making it third time lucky against Cork at Croke Park.
Some might say the Dubs have been battle-scarred by back-to-back All-Ireland final losses against the Rebelettes but Healy would tell you they are simply battle-hardened.
"People might forget sometimes that we're a very young team," she said. "You're not going to be born to be a match winner – you have to learn it.
"I think a lot of players have come of age in the last year or two, and especially the last two games. Hopefully that will stand to us."
Healy has a lot of respect for Cork – as you might expect after witnessing first-hand their ability to come through showpiece thrillers in each of the last two years – but believes the Sky Blues are finally on the same level as their opponents.
"Cork brought ladies football to a new level," she added. "A lot of us are finally getting to the same stage.
"The Championship this year has been really, really exciting. They are still a phenomenal team but I think it will be a fantastic game."
Briege Corkery – Cork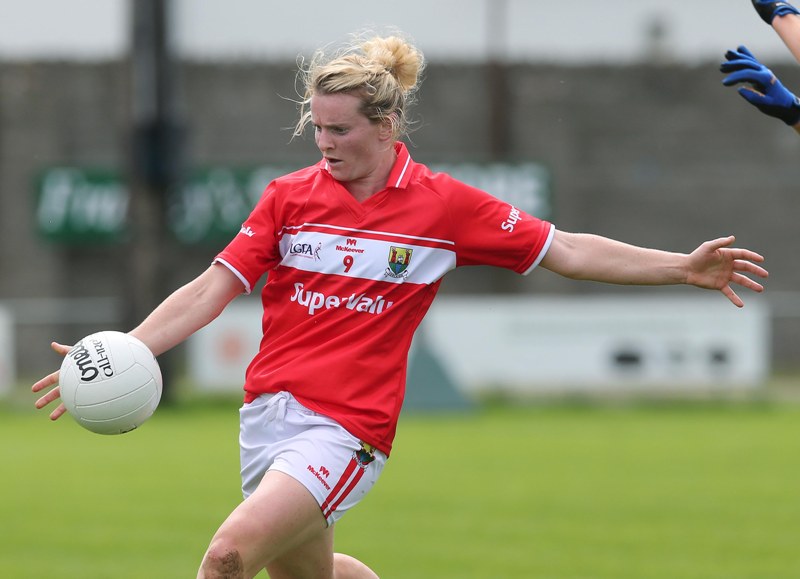 At this point, experience might as well be Briege Corkery's middle name.
With six All-Ireland camogie medals as well as ten All-Ireland football medals to her name, the chances of Corkery being paralysed by the pressure of a big occasion are essentially zero.
Incredibly, the midfielder will only turn 30 in December and such is her mental resilience that Cork boss Ephie Fitzgerald brushed away any suggestion of a psychological hangover from the recent All-Ireland camogie final defeat to Kilkenny – of which Corkery was a part.
And if Dublin needed any reminder that Corkery – a farmer by trade, who milks up to 400 cows in the build-up to matches – is still right at the top of her game then the semi-final win over Monaghan, where she kicked a crucial four points from play, should do the trick.
Sorcha Furlong – Dublin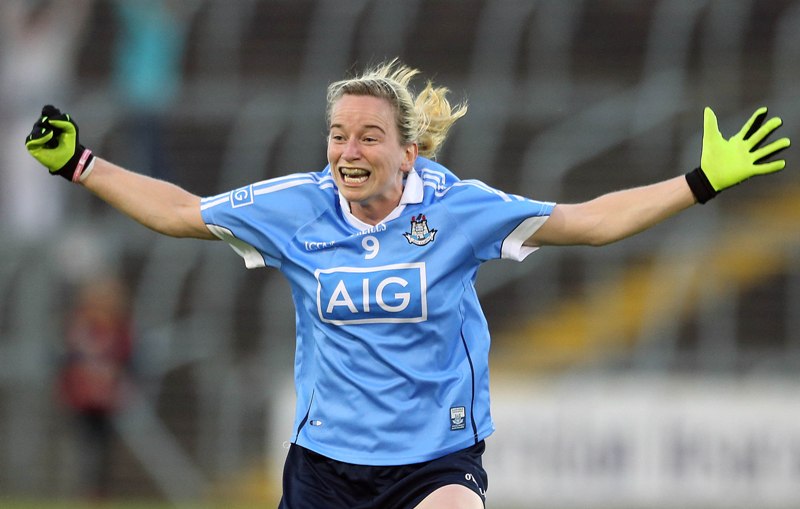 There is an ever-dwindling number of survivors from Dublin's only All-Ireland triumph in 2010 but Sorcha Furlong is still going strong.
Furlong was a key cog as Dublin dispatched Tyrone 3-16 to 0-9 in the final six years ago and after sitting out the league stage of the season, she has headed into the Championship refreshed and firing.
The 30-year-old wasn't twiddling her thumbs during her self-imposed spell on the sidelines however, coaching the county's under-21s side to All-Ireland success, with many of those players also representing the senior team.
And occupying a holding role in midfield since her return – rather than her traditional defensive slot – Furlong claims she feels revitalised, even if she will start on the bench on Sunday.
"I was excited about playing somewhere else," said Furlong. "I used to dream about playing in midfield, and played there all through the underage set up, so it's not a big ask.
"It sits fairly naturally to me, but it's been an experience."
All-Ireland Senior Ladies' Football Championship Final – Dublin v Cork
Date: Sunday, September 25
Venue: Croke Park, Dublin
Throw-in: 16:00
LIFE STYLE SPORTS HAS THE LATEST DUBLIN JERSEYS AND A WIDE RANGE OF TRAINING APPAREL AVAILABLE TO PURCHASE IN-STORE AND ONLINE. CLICK HERE TO SHOP NOW.