So it all comes down to this – Dublin against Mayo in the 2016 All-Ireland Senior Football Championship final at Croke Park and the script couldn't be written any more perfectly.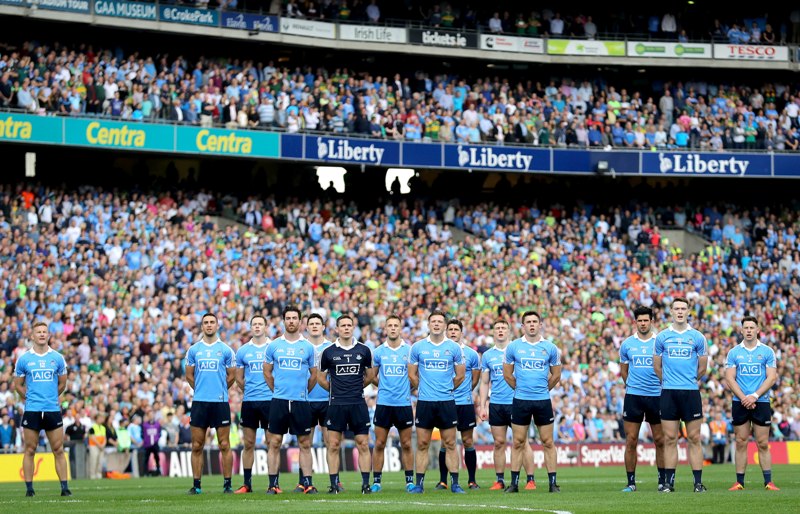 As they have been for every game this season, Dublin head into the showpiece as heavy favourites, the unstoppable juggernaut unbeaten in 27 league and championship games – the second-longest streak in history – and looking to secure a fourth All-Ireland title in the last six years.
On the other hand, Mayo are the consummate underdogs – losing to Galway during the Connacht Championship, only to advance through the Qualifiers, heartbreakingly failing to overcome Dublin on multiple occasions in recent years and battling the 'Curse of 51'.
For the uninitiated, the 'Curse of 51' is a legend stemming from the aftermath of Mayo's 1951 All-Ireland success when the boisterous team were allegedly passing through Foxford on their way home and refused to respect a funeral ceremony.
It is claimed the residing priest then put a curse on Mayo football; that they will never win another Sam Maguire while any of that '51 team were still alive. They have lost seven All-Ireland finals and never won one since.
And while the almost universal expectation is that Dublin will triumph once again on Sunday, Dubs corner-back Philly McMahon is adamant they won't be underestimating the opposition.
"Mayo pose a massive threat and we won't take them lightly," McMahon told Life Style Sports. "We'll do our homework and hopefully have a plan to beat them.
"We're trying to realise that it's not about the occasion but it's about the performance and the consistency throughout the whole game. That will be a challenge for us."
Route to the final
Dublin
Dublin looked on course for the All-Ireland final almost from minute one of this Championship season as they cruised their way to the Leinster title by dispatching Laois, Meath and then Westmeath with comparative ease.
An All-Ireland quarter-final against a valiant Donegal side provided a first real test – although they still emerged triumphant by five points – before the latest dramatic chapter in their legendary rivalry with Kerry was written in the semi-finals.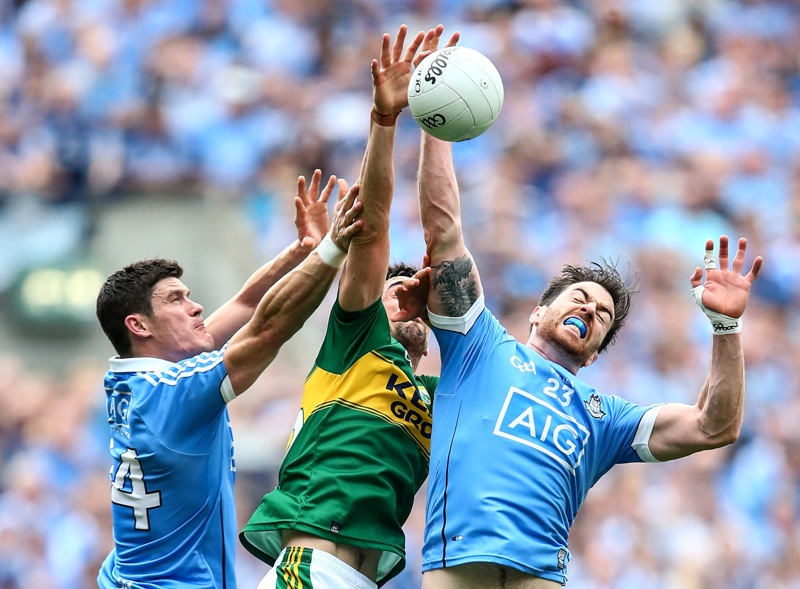 In a rematch of last year's enthralling final, the Dubs trailed by five points at half-time and three points with just eight minutes remaining but fought back manfully to eventually emerge as 0-22 to 2-14 winners.
His team may have been given the scare of their lives but McMahon is convinced it will stand them in good stead.
"The biggest thing we can take from the Kerry game is that we showed character when our backs were against the wall," he explained.
"We were down five points at half-time and we got that back in the second half. We then went down again by two points, so we showed amazing character to come through that.
"You'd always rather cruise through a game but that's not the way it is unfortunately!
"We knew going into that game that it was never going to be a five-point win for either team – it was always going to be a close game.
"The learning experience that we're taking into the Mayo game is that if Mayo go a couple of points up or we're struggling at any point, we'll be able to make the adjustments on the pitch as players to turn it round."
Mayo
In comparison to their other All-Ireland final trips in recent years, Mayo's path to move within one win of a first Sam Maguire since 1951 has been far from smooth.
In 2012 and 2013, the Westerners were decimating all before them but a 0-12 to 1-12 loss against Galway in the Connacht semi-final this time around forced them to reassess.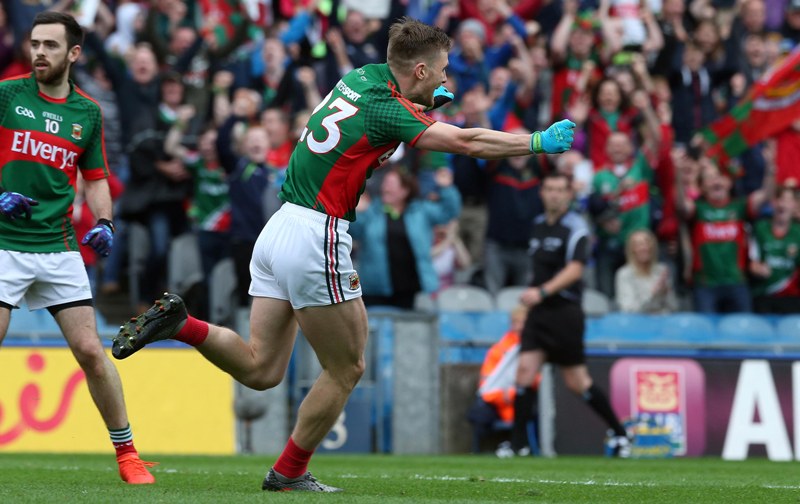 And Stephen Rochford's men did just that – making the necessary adjustments to comfortably beat Fermanagh, Kildare and Westmeath in the qualifiers before edging past Ulster champions Tyrone by a single point in the All-Ireland last eight.
Mayo then finally halted Tipperary's fairytale run in the semi-finals, thanks partly to Andy Moran's four points in a 2-13 to 0-14 win, and goalkeeper Rob Hennelly claims that the bumpy path to the final has taught the squad a lot.
"It has probably been our most positive season because although we didn't win the Connacht title, our reaction to losing to Galway has been good," said Hennelly.
"From a squad point of view we've probably learned more about ourselves this year. When we lose a game it's normally the last game but this year it was the second game.
"We were able to make changes early in the season rather than late on."
Previous meetings
If Mayo are looking for positives ahead of Sunday, they would do well to remember 2006 and 2012, although forgetting about 2013 and 2015 might also be a sensible idea.
A decade ago, Mayo overturned a seven-point deficit en route to downing the Dubs 1-16 to 2-12 in a classic All-Ireland semi-final before 2012 saw them triumph again in the last-four, this time 0-19 to 0-16.
Of course, being forever the bridesmaids, the Westerners lost both of those subsequent All-Ireland finals and went down to Dublin in another three years ago.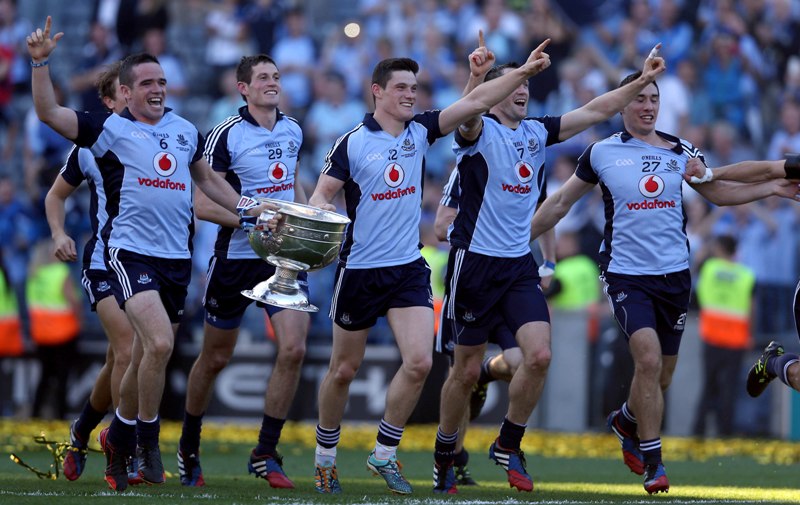 Mayo headed into that clash ripping apart any team put in their way by playing flamboyant, exciting football but dramatically lost by a single point in a gripping climax.
And last year provided yet more heartbreak as Dublin forced a replay from a semi-final they really should have lost before winning the rematch by seven points.
But Hennelly insists those experiences can be used as a positive this weekend.
"We've played Dublin so many times, so we know what to expect," said the goalkeeper.
"The squad are very confident – we've been round a long time and have learned a lot from losing big games. It's about putting some of that into action against Dublin now.
"We definitely haven't peaked yet by any means and haven't put together 70 or 80 minutes."
Ones to watch
Bernard Brogan – Dublin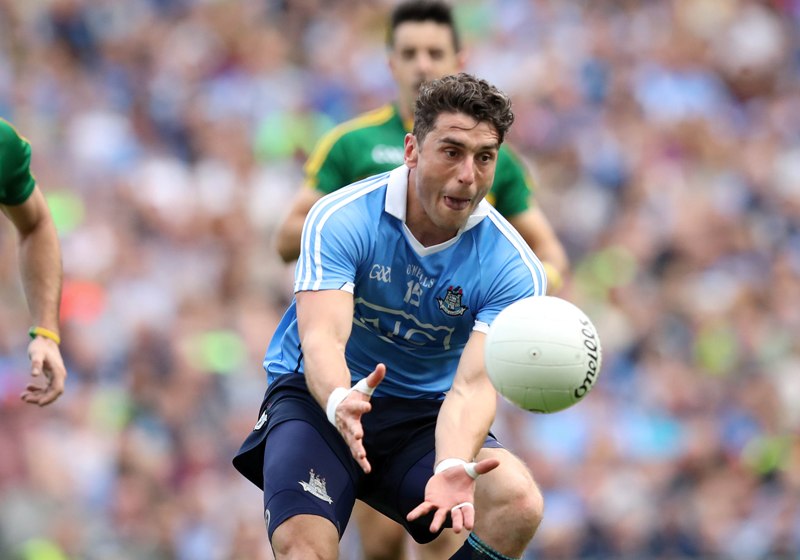 Who else could it be really? When the lights of an All-Ireland final come on, Bernard Brogan shines brightest.
Brogan has been Dublin's leading scorer – either jointly or on his own – in each of their last three finals as he scored 0-6 in the 2011 win over Kerry, an incredible 2-3 against Mayo in 2013 and 0-2 against Kerry last year.
Mayo will have nightmares about his display against them in 2013 as the full-forward's two goals proved decisive in the one-point triumph.
Now 32, Brogan is a veteran of these occasions and the four-time all-star's ability to rack up points in bunches will be pivotal to Dubs' chances.
And if he needed any further motivation, another All-Ireland winner's medal in his cabinet would mean he has one more than both his father, Bernard senior, and older brother Alan – who retired last year.
Aidan O'Shea – Mayo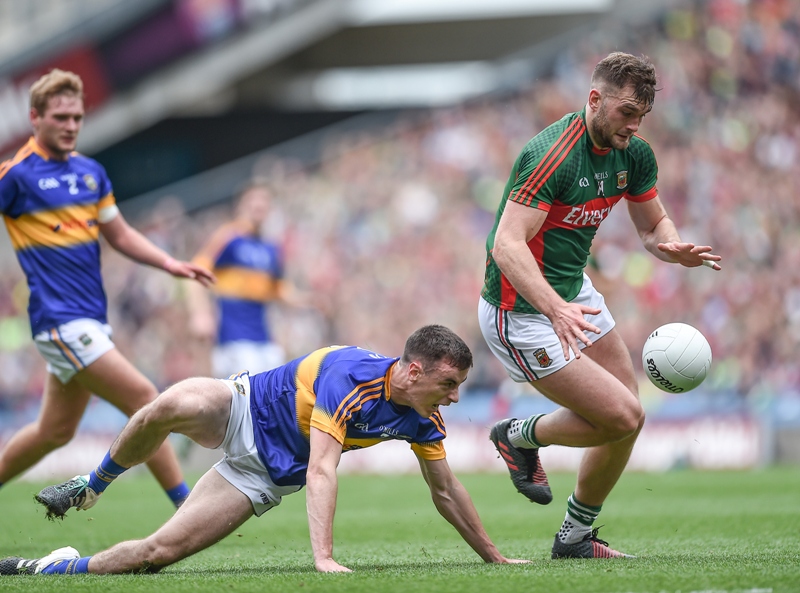 Mayo's best chance of beating Dublin may come from their versatility, with an ability to score points in a variety of ways.
They are capable of using a patient build-up or a more direct route and in Andy Moran, they have an in-form, experienced head capable of finding the net or clearing the bar.
Yet it is Aidan O'Shea who could hold the key with the Breaffy club man's penchant for winning contested balls in the air a potentially crucial advantage.
With defensive superstars Jack McCaffrey and Rory O'Carroll both making themselves unavailable for selection this season, it seemed as if Dublin would be susceptible to high, diagonal balls into the full-back line.
While that doesn't seem to have been the case so far, there is still a line of thinking that they may wilt if Mayo can put them under pressure.
And McMahon admits he and the rest of the Dublin back-line will have to be on their guard against the underdogs.
"Mayo pose a huge threat. The variety that they have in their play is one of their biggest strengths," he said.
"They've got players like Aidan O'Shea who can win a high ball out of the sun. They've got players like Andy Moran who is a massively experienced player and has come into some really good form lately.
"They've got talented young players like Evan O'Regan and then Lee Keegan who is dangerous coming up from the back as well, so they've got a lot of strength in depth in their squad.
"But we've reached the All-Ireland final and in fairness to the lads who have stepped up [in Rory O'Carroll and Jack McCaffrey's absence], they've done an amazing job.
"We've had some young lads coming in and the competition has helped them but the lads who have had the opportunity to come in and fill that void have stepped up to the mark."
All-Ireland Senior Football Championship Final – Dublin v Mayo
Date: Sunday, September 18
Venue: Croke Park, Dublin
Throw-in: 15:30
LIFE STYLE SPORTS HAS THE LATEST DUBLIN JERSEYS AND A WIDE RANGE OF TRAINING APPAREL AVAILABLE TO PURCHASE IN-STORE AND ONLINE. CLICK HERE TO SHOP NOW.