Dublin cruised to an 11th provincial title in the last 12 seasons by trouncing Westmeath in the Leinster Championship final last time out and appear to be on an unstoppable course for a fourth All-Ireland triumph in the last six years.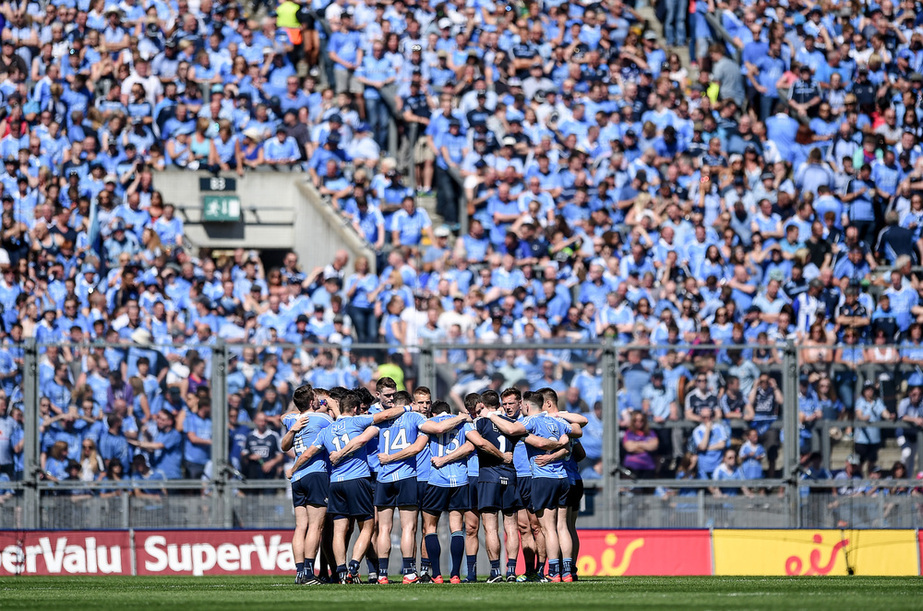 But on Saturday evening at Croke Park, a rejuvenated Donegal outfit await in the All-Ireland quarter-finals – confident after an impressive win over Cork last weekend and looking to channel the spirit of 2014 with a semi-final against Kerry the prize for the winners.
Two years ago Donegal headed into Croke Park as huge underdogs – much as they will on Saturday – for an All-Ireland semi-final with the seemingly unstoppable Dubs yet a blistering display saw them emerge as 3-14 to 0-17 victors, thanks in no small part to Ryan McHugh's two goals.
This time around, Dublin come into the contest following victories by a margin of 11, ten and 15 points against the over-matched trio of Laois, Meath and Westmeath en route to the Leinster Championship.
Contrastingly, Donegal suffered a disappointing Ulster final defeat to Tyrone but bounced back by beating Cork 0-21 to 1-15 to book a quarter-final with the reigning All-Ireland champions.
Ones to watch
Dublin: James McCarthy
James McCarthy's incredible recovery from the quad injury that ruled him out of the Leinster final will be music to the ears of the legions of Dublin fans.
While the Dubs were hardly tested as they romped to the Leinster title, the heart of last year's formidable All-Ireland defence has been ripped apart with both Rory O'Carroll and reigning Footballer of the Year Jack McCaffrey both unavailable for 2016.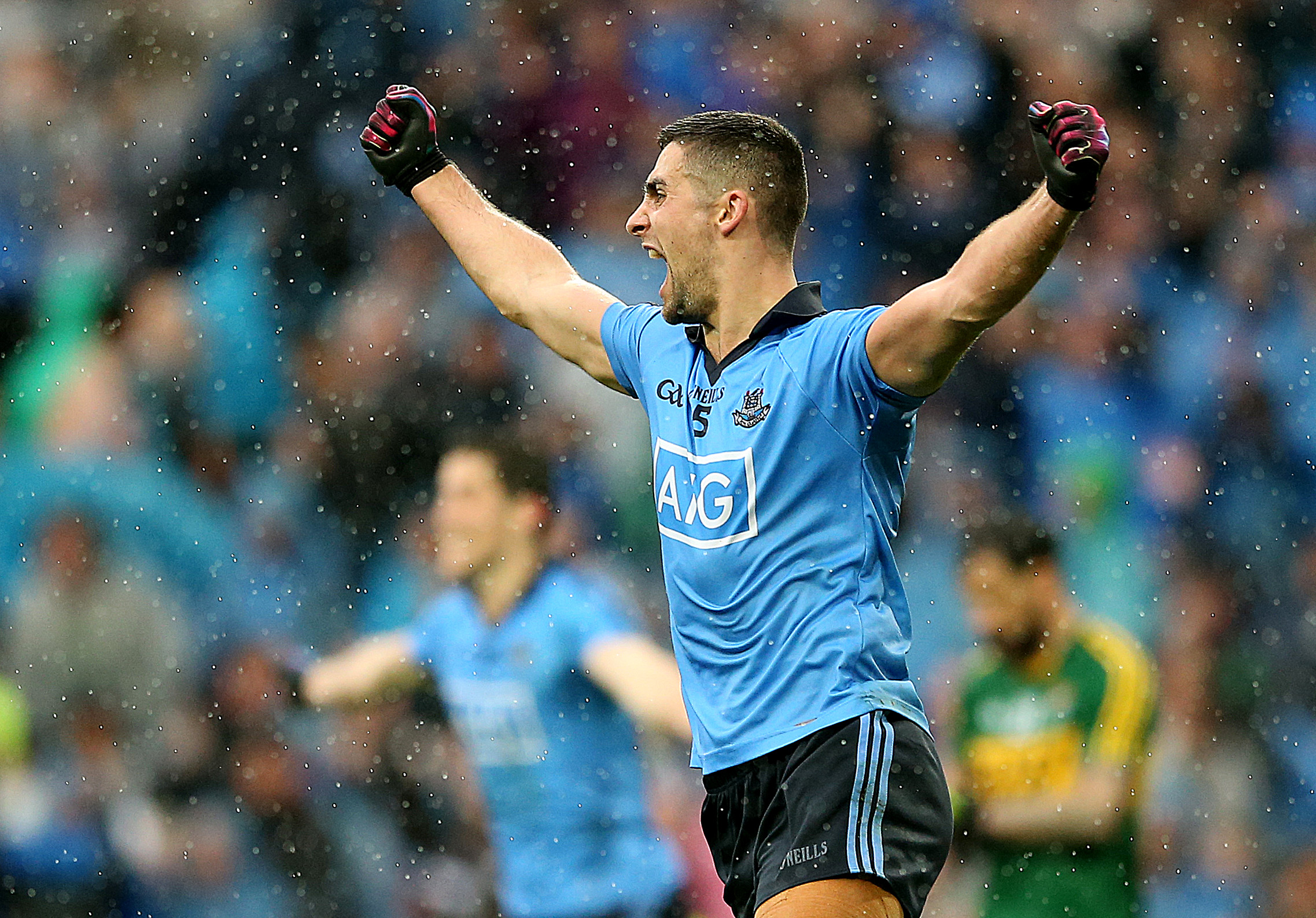 There is a feeling that under the right circumstances, the reigning champs could be defensively vulnerable making the return of the experienced McCarthy even more important.
"He has been a very important player over the last few years. He has been excellent in that half-back line," said Dublin manager Jim Gavin.
"Defensively, first and foremost, he has been very strong and obviously he gives us attacking options as well.
"But he is one of a number of players that is in that back division that are playing well.
"He pretty much didn't blink. That would be James really. He took it on the chin and he applied himself to get back."
Donegal: Michael Murphy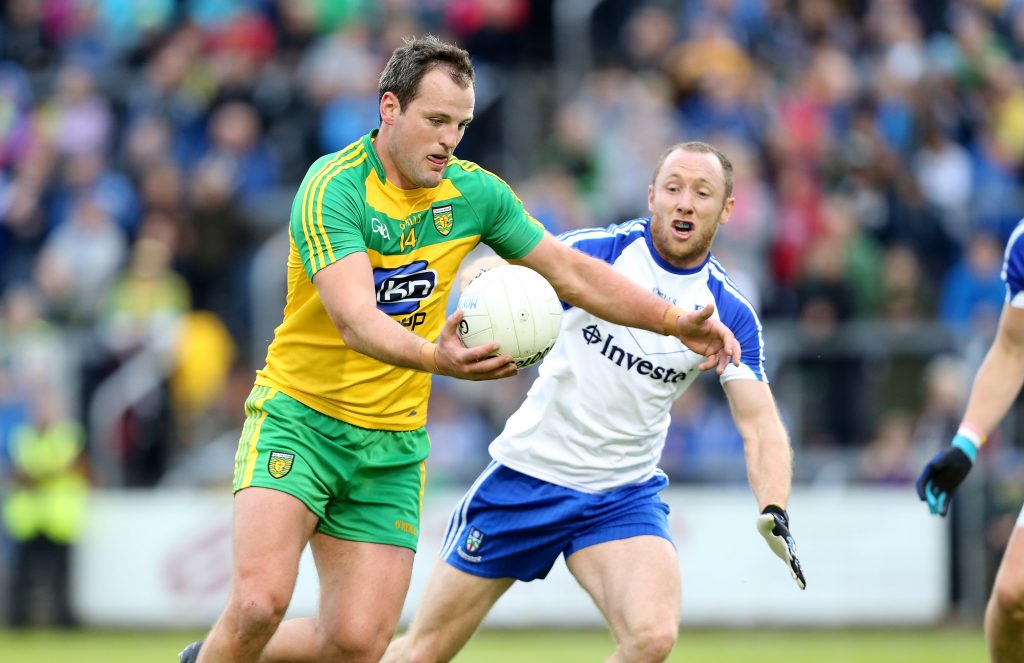 If Dublin's full-back line is their supposed Achilles heel, then exploiting it through the versatile Michael Murphy will be Donegal's key to victory.
Capable of being deployed in midfield or the full-forward line, Murphy's football intelligence, physicality and leadership – he became one of his county's youngest-ever captains when made skipper back in 2011 – means he is the man who has made Donegal tick for a number of years.
Patrick McBrearty's glittering, 11-point display in last weekend's win over Cork also make him a man to watch but Meath legend and former All-Ireland winner Bernard Flynn is adamant Murphy – who scored a goal inside three minutes of the 2012 All-Ireland final victory over Mayo – holds the key.
"Donegal will definitely have to zone in on the Dublin full-back line from the start, I think that's their Achilles heel," said Flynn.
"Play Michael Murphy inside and go the long ball early on. Stay in the game and be there with ten or 15 minutes to go, that's the number one thing they have do.
"They need to be aggressive in their tackling and disciplined in their defence. They were very poor against Cork defensively.
"Those are the two areas, tight defence and go long and test the Dublin backline, where they're weak in the air."
Did you know?
Donegal's first of just two All-Ireland titles in their history came in 1992 at the expense of Dublin, as they triumphed 0-18 to 0-14 in a thrilling final at Croke Park – Declan Bonner sealing the win with a classy left-footed point late on.
Venue:
Croke Park, Dublin
Date:
Saturday August 6
Throw-in:
18:00
LIFE STYLE SPORTS HAS THE LATEST DUBLIN JERSEYS AND A WIDE RANGE OF TRAINING APPAREL AVAILABLE TO PURCHASE IN-STORE AND ONLINE. CLICK HERE TO SHOP NOW.