Dele Alli has made the stratospheric leap from League One youngster to Premier League superstar and hot-shot England international within the space of just 18 months. When it comes to hitting the big time, this is clearly one young guy who isn't for hanging around.
The star rises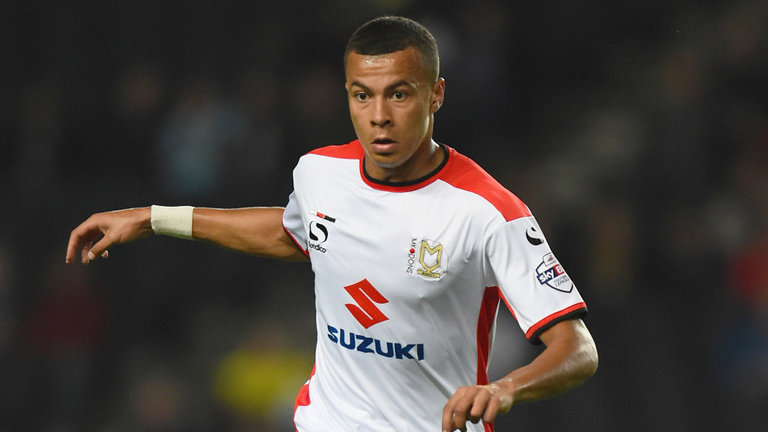 Bamidele Jermaine Alli was born in Milton Keynes on 11 April 1996 to a Nigerian father and an English mother. Dele Alli was a sporty youngster, kicking a ball almost as soon as he could walk and showed real promise as a rugby player. Yet it was the beautiful game that had the greatest pull.
At the tender age of 11 Alli joined the youth system of local League One club Milton Keynes Dons. He made steady progress through the youth team ranks, showing promise and maturity in equal measure. A star was clearly in the making. Alli soon moved into the family home of a fellow young MK Dons footballer where he was brought up by 'adoptive parents' Alan and Sally Hickford.
The touchpaper is lit

Alli broke into MK Dons' first team during the 2012–13 season, his first touch in professional football being a cheeky back-heeled pass. He became a first team regular over the next two-and-a-half years, scoring some incredible goals – including multiple hat-tricks – over 88 appearances.
Liverpool and Bayern Munich reportedly had an eye on Alli during this time, but it was Spurs who dipped their hands in their pockets first, signing the teenager during the final hours of the 2015 mid-season transfer window. He was immediately loaned back to MK Dons to help them complete the 2014-15 League One campaign, which he did in classic Alli style. A string of all-action displays saw him crowned Young Player of the Year at the Football League Awards.
Spurred on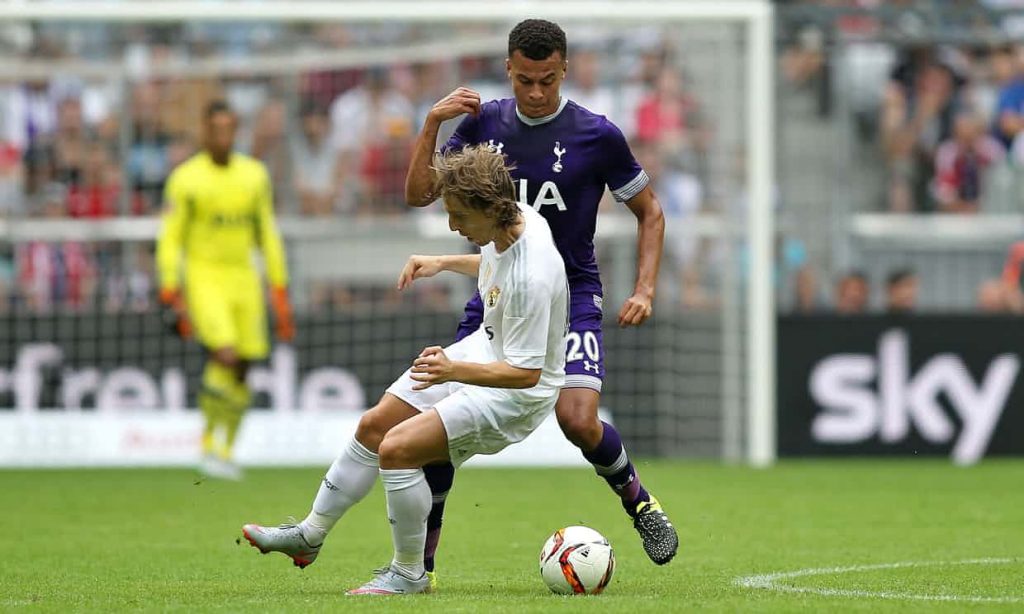 The uninhibited youngster's debut game for Spurs was against Real Madrid, a friendly in which he signalled his arrival by outrageously nutmegging Luka Modric. Since then, Dele has gone on to produce barnstorming performances on a scarily regular basis, picking up the PFA Young Player of the Year award, AND becoming a first choice pick for the England senior team. And the lad's only just turned 21.
Lacing up to greatness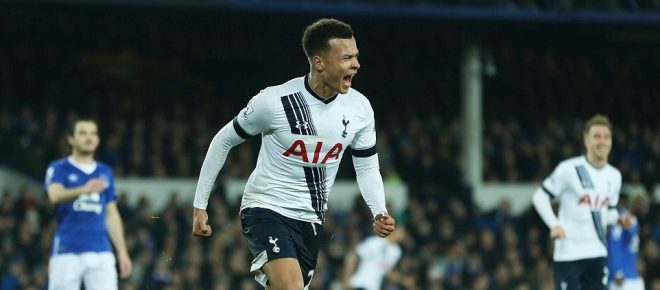 When it comes to his boots, Dele Alli has been an adidas man through and through ever since his early days at MK Dons. Unsurprisingly for a player with a first touch like a human magnet, he made the switch from the Predator LZ line to the Ace line during adidas' big brand shake-up of 2015. Starting out with a pair of Ace 15.1 boots wrapped round his twinkle toes at the start of the 2015-16 season, Alli switched to the new laceless Ace 16+ PURECONTROL mid-way through. Its very first outing resulted in that wonder goal against Crystal Palace. It's a boot he's obviously happy to stick with (in its 17+ guise) as he's knocked out some of his most assured performances to date sporting these smooth-striking beauties.
Grab your own pair of Ace 17+ Purecontrol boots today. It might be the start of your own meteoric rise!