"Wherever I went I won, so I am like Indiana Jones." Who else but Zlatan Ibrahimovic could utter these words with a straight face.
The giant Swede is 90 minutes away – perhaps more if there is extra-time – from winning the 32nd trophy of his illustrious career as he lines up for Manchester United in Sunday's EFL Cup final against Southampton.
Were the Red Devils to win then it wouldn't be Ibrahimovic's first piece of silverware for United, but then again does the Community Shield even count?
So as he gears up to add to his ever-increasing trophy cabinet, we look at just what makes Ibrahimovic the Indiana Jones of football…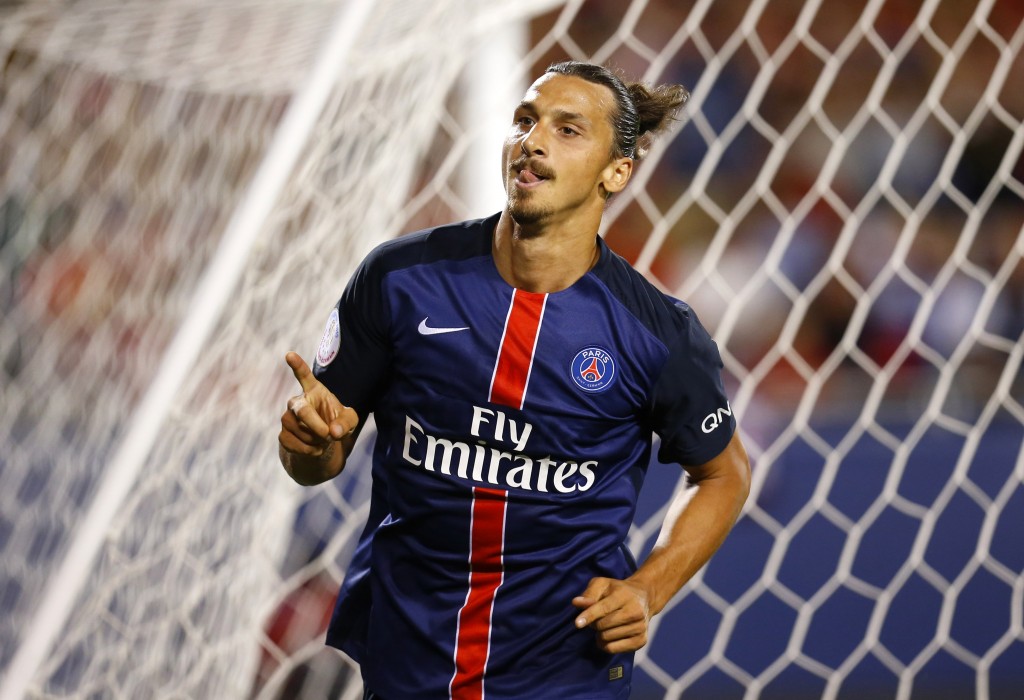 Raider of the Lost Goals
He might see himself as more of a whip-wielding, hat-wearing archaeologist, but it would seem that Ibrahimovic is more reminiscent of a fine wine.
Before turning 30 the Swede notched 232 goals in 529 games, not a bad ratio at all and certainly not to be scoffed at.
But since surpassing that age milestone Ibrahimovic has banged in 246 goals in just 300 games, almost an average of a goal a game.
Playing the majority of that time in the French league with mighty PSG might have something to do with it, but last week's hat-trick against St Etienne took his goal tally in his first season at United to 24 in all competitions. All at the age of 35!
Nr 31 pic.twitter.com/xmpYE787do

— Zlatan Ibrahimović (@Ibra_official) August 7, 2016
New King of the Temple of Doom
Manchester United have had many stars pass through their doors, but none quite like Eric Cantona. That was until Ibrahimovic showed up!
Known as King Eric, Cantona is still revered at Old Trafford for what he did on and off the pitch for Manchester United.
And there are similarities between the Frenchman and Ibrahimovic as both have made instant impacts at the Red Devils.
One of the reasons why Cantona is so highly regarded at United is because after signing from Leeds in 1992 he ended the Red Devils' 26-year-old league title drought that following year, with his goals and unique style of play.
Sound like anyone you know?
His Last Crusade?
Despite his good run of form even Ibrahimovic must know that it can't go on forever.
At 35 the clock is ticking for the Swede, even if this season he became the oldest player to surpass 15 Premier League goals in a single season.
There is much talk of Wayne Rooney leaving Old Trafford this summer, perhaps for a big-money move to China.
But surely Ibrahimovic is deserving of extending his stay beyond this season? We will have to wait and see what Jose Mourinho wants to do, but after joining on a free the striker has proven himself to be a useful tool up front and doesn't seem like slowing down any time soon.
Goals since the start of last season:

Zlatan 74 ?
Messi 73 ?
Ronaldo 72 ⚪️

Zlatan is like a fine wine. The older, the better. #ZlatanFacts pic.twitter.com/QrsO4UNevK

— Zlatan Facts (@ZIatanFacts) February 21, 2017
Kingdom of the Crystal Skill
Whatever you think about him Ibrahimovic has that rare skill of backing up his outlandish statements with results on the pitch.
Yes he has a big mouth but did you know that he has scored 74 goals since the start of last season – half a century for PSG and 24 for United.
That's one more than Lionel Messi and two more than Cristiano Ronaldo.
So go on Jose, give him a new contract. You know he deserves it…
YOU CAN SHOP ALL 20 PREMIER LEAGUE TEAMS NOW AT LIFE STYLE SPORTS WHERE YOU CAN ALSO GET YOUR SHIRT CUSTOMISED WITH YOUR FAVOURITE PLAYER'S NAME.