Premium leather boots integrated with modern technology, the Copa 17 is here.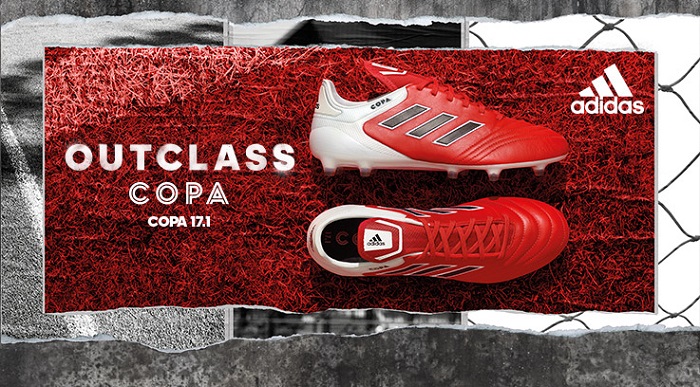 The first introduction of the boot is a racy red upper with a white heel and the traditional the three strips blacked out.
The Copa 17.1 has a Kangaroo Leather upper for soft touch and control. K leather has been the go to material for football boots for decades and is unrivaled for its softness and feel.
The compression tongue on the 17.1  brings the traditional tongue into the now, providing a much smoother fit and little movement while in motion providing zero distraction.
The outsole still features conical studs that are famous on the Mundial, however the studs are part of the adidas sprint frame which provides a reliable stable plate without unnecessary weight.
The X-Tex and sprint frame combine at the heel of the boot to provide sold lock down stability around the ankle.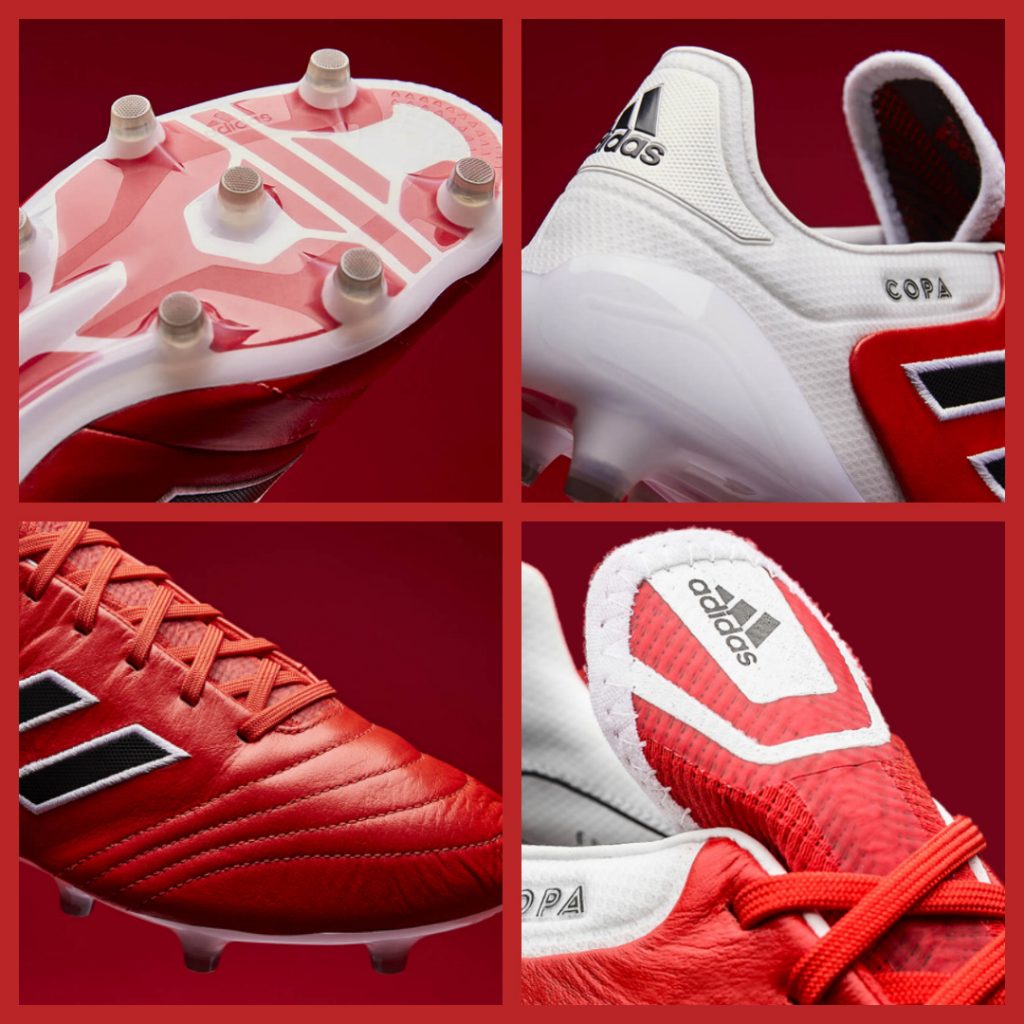 The boot takes its inspiration from the legendary Copa Mundial (below) but is engineered with more modern technology on the materials of the upper and on the sole plate.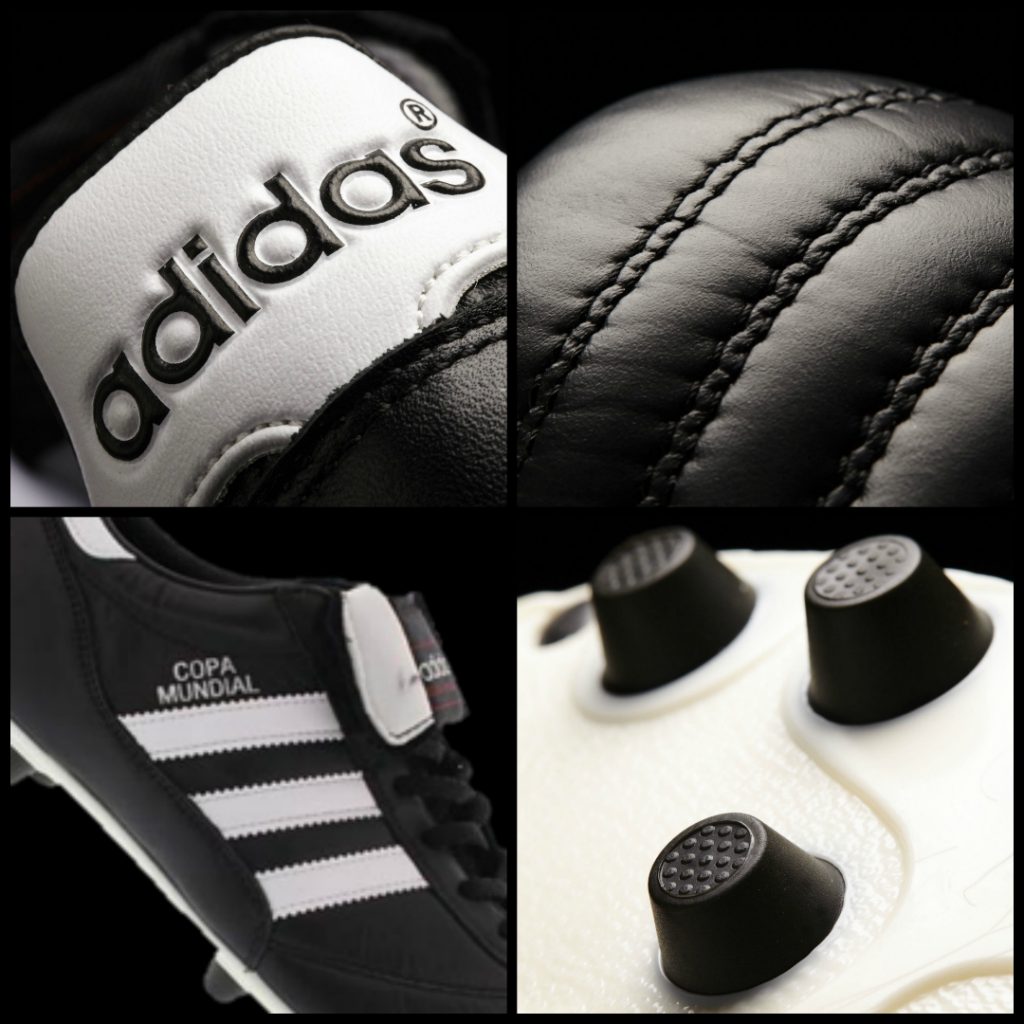 Unlike its inspiration, the Copa 17 collection will have a hierarchy, with the Copa 17.1 being the crème de la crème of the collection going all the ways down to Copa 17.4 where the look of the Copa 17.1 will be portrayed but the materials used won't be at such a high quality.
The Copa 17 wont feature on Adidas elite player portfolio instead the brand wanted to offer a premium leather boot each season to the customer who wants that traditional leather boot with new technology but still follows the brands seasonal stories.
The Copa 17 is available on Pre – Order today and will be in stores form the 25/11.
Follow us on our Twitter, Instagram and Facebook pages for more new releases.
LIFE STYLE SPORTS STOCK EXCLUSIVE AND SPECIAL EDITION BOOTS FROM THE WORLD'S BIGGEST BRANDS. CLICK HERE TO SHOP THE RANGE NOW.