Seamus Coleman insists he is ready to graduate into a senior member of the Ireland squad, and sees the European Championship as the perfect stage to do so ahead of their qualifying showdown against Bosnia and Herzegovina.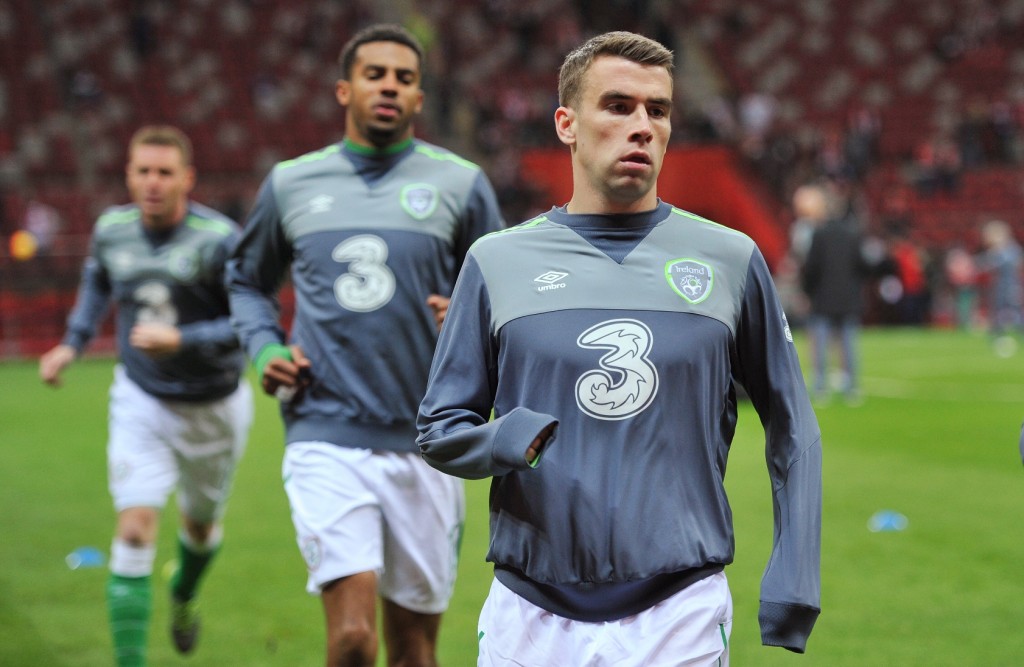 Since his international debut in 2011 the Everton full-back has racked up 30 caps for the boys in green, and with veteran defender John O'Shea out through suspension, Coleman will be expected to command the back four against Bosnia and Herzegovina.
Having missed out on selection for Giovanni Trapattoni's Euro 2012 squad, Coleman is still yet to feature at a major international tournament – with Ireland failing to qualify for last year's World Cup in Brazil.
But with a place in France next summer now within their grasp, the 27-year-old is desperate to seize the opportunity and take another step up the international ladder.
"We're not babies anymore," he said. "We're not just in the squad, we've been in it a few years now.
"Your Richard Dunnes and Damien Duffs have left but there are still lads that we're learning from, and there's no better way to start stepping up than at the European Championships in the summer.
"It's new to me, I haven't been involved in international play-off games before. The manager will tell us exactly what he wants, but an away goal and keeping it tight over there would be ideal.
"Football isn't always ideal, but it would be great to bring it back here and get the crowd like they were against Germany, I think then we'd have a great chance.
"[O'Shea] is a great man and a great leader and I'm sure he'll be missed. When he speaks we listen. But I'm sure as the week goes on the manager might work on his back four and we'll communicate together."
After Shane Long's heroics against Germany last month renewed hope that the Green Army would seal an automatic qualification berth, it was dashed by a 2-1 loss in Poland that left them an agonising third in Group D.
Now they face Mehmed Baždarević's Bosnia and Herzegovina, a side featuring plenty of familiar names to fans of the English Premier League, Serie A and the Bundesliga – including Edin Džeko, Miralem Pjanic, and Asmir Begović.
"We've forgotten about the Poland game already," said Coleman. "I'm sure the manager during the week will brush up on things that we could have done better.
"But now you put all your focus into these two games and you sort of forget about the games you've just had."
THE NEW RANGE OF IRISH SOCCER JERSEYS AND TRAINING KIT IS NOW AVAILABLE IN-STORE AND ONLINE TO PURCHASE. CLICK HERE TO SHOW YOUR SUPPORT FOR THE BOYS IN GREEN.