Wondering what the kids want for Christmas?
Wonder no more! We've got the low-down on what every kid wants to see under the tree this year. From big-ticket items like trainers and jerseys to stocking-stuffers like footballs and beanies, we've got it all to impress that young one in your life. Here's our list of the top Christmas gifts for kids:
Trainers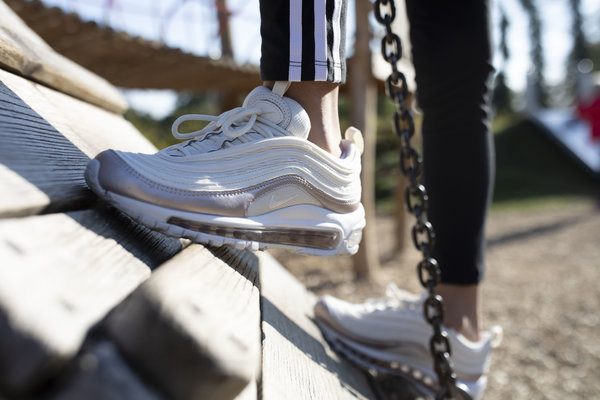 There's nothing more that kids love showing off than a fresh pair of trainers. The latest and greatest pair of boys trainers has got to be the new Continental 80 by adidas Originals, followed by the Air Max 97 and Air Max 270. The Continental has a classic, retro vibe while the latest Air Max carry a bolder, futuristic look. The most popular girls trainers have definitely been adidas Originals Superstars, Swift Runs and Nike VaporMax. You can't go wrong with the classic look of the Superstar or Swift, and the VaporMax is perfect for girls who want to stand out. Looking for more? Check out our top trainers for kids this season to see what's trending.
Bottoms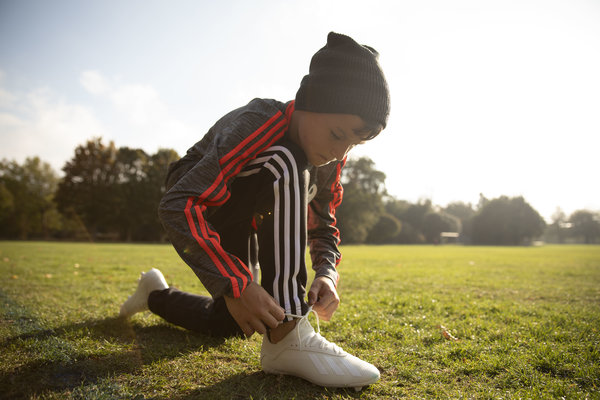 Bottoms are a popular, practical choice for a Christmas gift. Everyone has them, everyone needs them and you can never really have too many! The most-wanted bottoms for boys are definitely track pants, with cosy joggers being a close second. Track pants always look fresh and give that classic, athletic edge, while sweatpants are perfect for chilling out on lazy days. Track pants and joggers are also a great choice of bottoms for girls, but nothing beats a new pair of leggings. Not only do they look great, but they're incredibly soft and stretchy. These are a gift that's sure to get plenty of wear!
Hoodies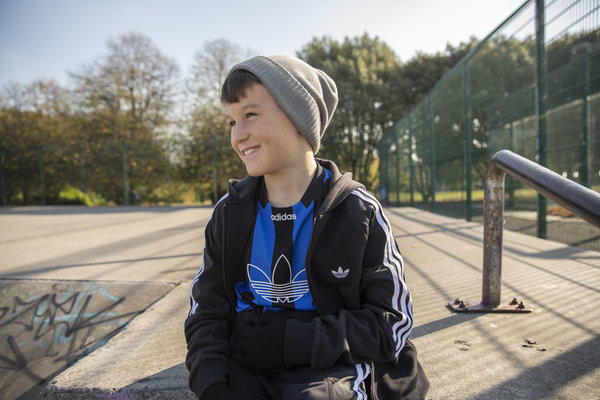 Everyone loves a comfy, cosy hoodie in the wintertime. The hottest boys hoodies this season are cosy Nike Tech Fleece hoodies, bold graphic hoodies from Vans, and anything football-inspired like the adidas Predator and Messi collection. In terms of girls hoodies, Nike and adidas Originals are the top brands right now. There's tons of different styles from full zips and pullovers to oversized and cropped hoodies. If you're not sure about sizing, we think it's best to size up. That way you can wear more layers underneath, and there's extra room to grow into it. Have a look at our guide to winter clothing for kids for more.
Jackets & Track Tops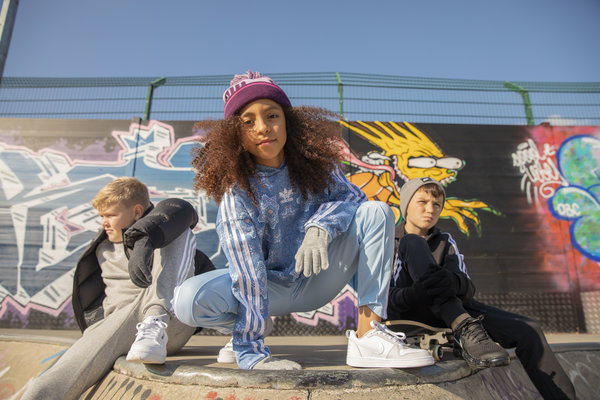 Christmas morning isn't complete without unboxing a warm winter coat. Nike fleece jackets for boys are an excellent choice since they're soft, cosy and lightweight. They're also perfect for layering under an outer layer like a windbreaker or parka. The best winter jackets for girls this season have been the puffy, padded Columbia styles. They're perfect for walking to school on chilly mornings, or around town with friends. Searching for more ideas? Check out our kids winter coat guide to see what styles are topping the charts.
Tracksuits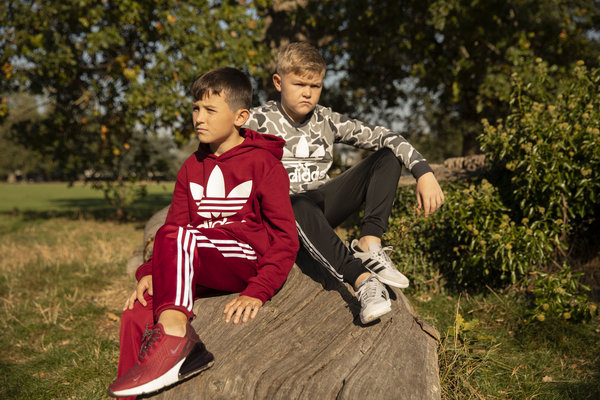 No outfit is more popular than a fresh, matching tracksuit. All their friends, favourite celebs and even athletes are wearing them, so of course every kid wants one too. There's tons of boys tracksuits to choose from, with various brands, styles and materials to suit everyone's look. For wintertime, Nike tech fleece tracksuits are perfect since they keep you warm and comfortable. Jogger sets with hoodies are ideal for rainy days since you get the extra bit of coverage. Smooth, classic tracksuits ensure a sporty heritage look, while bold printed tracksuits are sure to stand out from the crowd.
Bags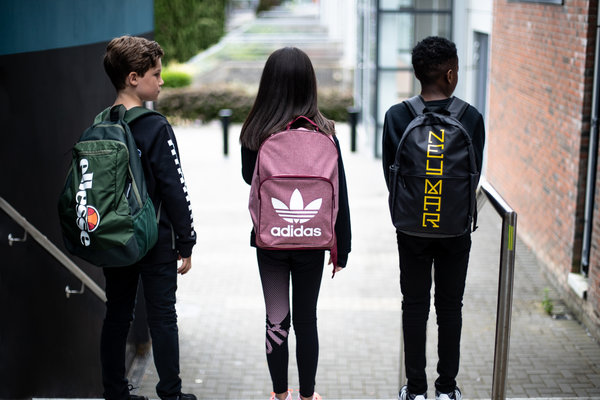 Does the kid you're shopping for have enough clothes in their wardrobe? It might be time to reach for a school bag! We've got a massive collection of backpacks, duffel bags and waist bags for kids to carry their essentials to school and around town. Bags these days have tons of bells and whistles, including laptop sleeves, waterproof coating and free pencil pouches. There's plenty of styles to pick from from all the biggest brands. Here's a handy guide on how to choose the best school bag if you're heading up that route.
Sports Gifts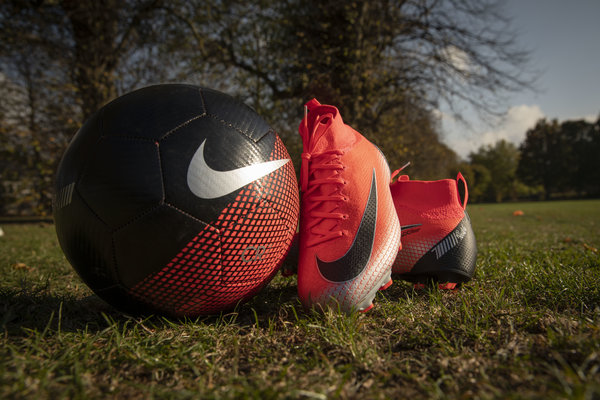 Is the young one you're shopping for obsessed with sports? You've in luck, as we've got plenty of gifts for sports fanatics. The most obvious gift would be a GAA, rugby or football jersey for their favourite team. We've got plenty football jerseys for Premier League teams, European teams and International teams, as well as fan apparel and accessories. For young players, we've got a massive range of kids football boots from brands like Nike, adidas and New Balance. For something a bit more low-key, you can never go wrong with a football.
Accessories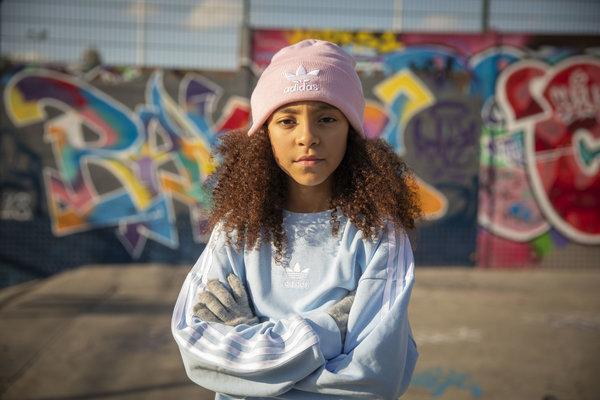 Looking for the perfect stocking stuffer? Hats, gloves and scarves are always a hit for Christmas. Our most popular hats for boys are American football beanies, pompom beanies and baseball caps. Rugby and football scarves are also massively popular, and perfect to keep you cosy on a chilly day. Knit beanies and caps are also great hats for girls. Not only do they keep your head and ears warm, but they're great for hiding a less-than-fabulous hair day.
Gift Cards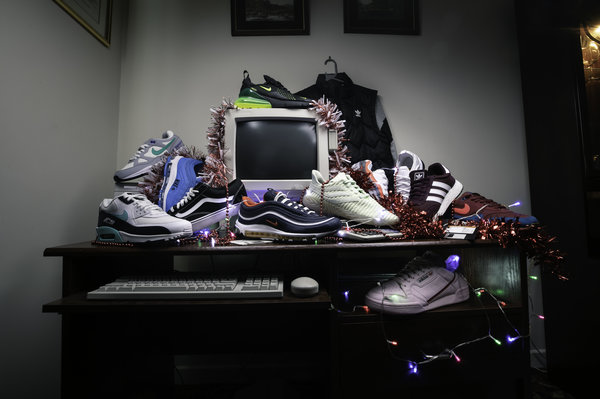 Still stuck? Running low on time? Online gift cards are the best way to ensure the kid in your life gets what they really want! Life Style Sports gift cards purchased online can be redeemed online, and you can gift any amount between 10 and 300 euro. You can add a brief message to the gift card, which we can then e-mail straight away. It really couldn't be any easier!
Make this Christmas their best one yet with the latest in Kids!