It's official – Champion Sportswear is coming to Life Style Sports!
With nearly 100 years of heritage, Champion Sportswear is a timeless 90's icon. We're stoked to announce our brand new range of Champion clothing, including classic T-shirts, casual sweatpants, and versatile hoodies. Whether you're a retro sportswear enthusiast or just looking for your next street staple, Champion is the brand you need this season.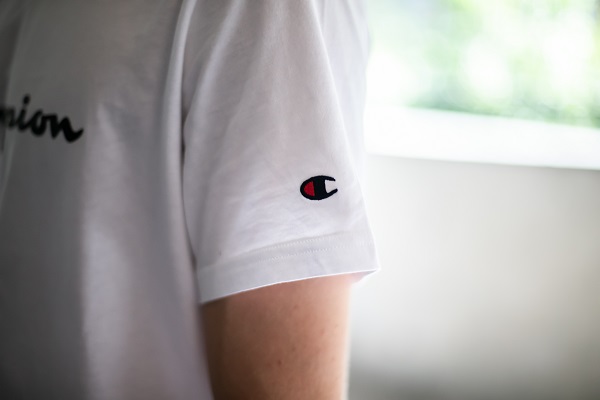 Champion is a premium sportswear brand grounded in heritage style. They were huge back in the 90's, with nearly every demographic embracing the brand. It was the uniform for jocks, preps, and skaters alike. Champion was just as popular with the hardcore punk scene as they were among hip hop heads. Their classic style was so versatile that it resonated with just about everyone.
You didn't even have to put it on racks back then, stores would crack open a box and just put the box out and the people would buy it out of the box." – Manny Martinez, Brand Ambassador
Not only were Champion on trend, but they were innovators. Pioneers of the Hoodie, Sweatshirt and Reverse Weave fabric, the brand created some of the most important garments in the past century. Heritage designs, superior quality and fresh details came together to create iconic sportswear. The nostalgic 'C' logo is a symbol of authenticity, popular among artists, athletes and creatives alike.
What made Champion famous?
One of Champion's claims to fame was by creating the Sweatshirt and Hooded Sweatshirt. The first-ever hoodies were initially worn by athletes between matches and training. Nowadays, the hoodie is a casual staple that's synonymous with street style. Whether you like a pullover, full zip or something in-between, you've got Champion to thank for your favourite layer.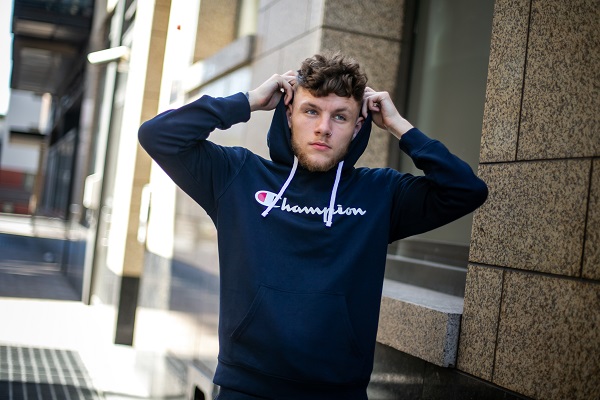 Champion were also the first company to produce the double-sided tee, as well as the Breathable Nylon Mesh we see on so much performance wear today. That revolutionary fabric became a staple for basketball shorts in the USA and around the globe. It's no wonder Champion went on to produce basketball uniforms for whole of the NBA for over a decade.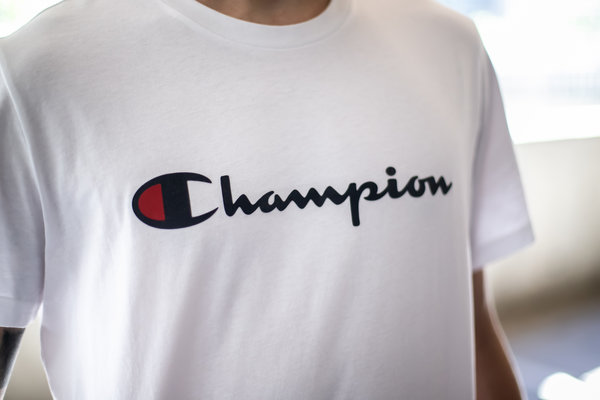 A simple manufacturing technique revolutionized the clothing industry when champion invented the Reverse Weave. So what is Reverse Weave exactly? The idea for Reverse Weave came about after hearing concerns from American coaches about shrinkage from washing athletic wear. To prevent this, Champion started turning the fiber fleece upright at the time of production. This method was more time-consuming, but the result was far superior – shrink resistant, durable, and made to last.
So what makes Champion cool again?
It's actually really simple – vintage clothing is back in style. With Champion being such a historical brand, it's a no-brainer that they're back in the spotlight along with so many other retro brands. They've been due for a revival, so it's really no shock that the iconic "C" has been spotted everywhere from celebs and style icons to trendy instagrammers.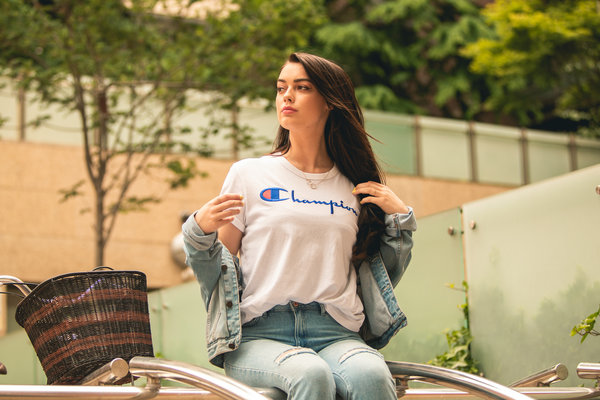 Champion have collaborated with tons of different brands around the globe. They've partnered with Weekday in Sweden, Supreme in New York and A Bathing Ape in Japan just to name a few. Hundreds of unique designs have come out of these collections, but they all have one thing in common – they each still echo Champion's heritage style. Everyone's been talking about them, keeping the brand in the spotlight.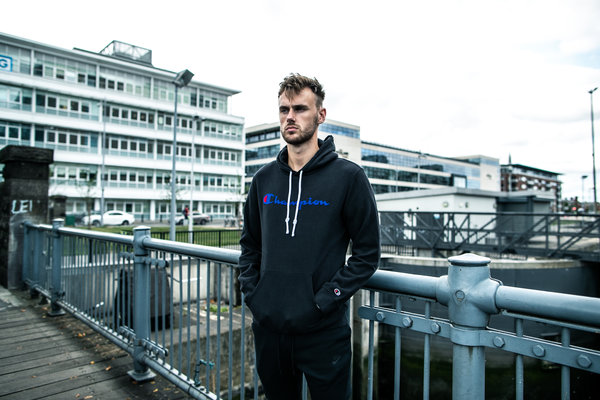 Our new range features all your favourites including the classic Champion Logo T-Shirt. Yes, the one we all had in the 90's. We've also got cosy sweatshirts and hoodies to layer up, as well as casual joggers to finish off your look. Each line from the collection has the authentic Champion wordmark, the famous "C" logo or both for instant recognition and epic street style.
Check our new range of Champion online now at Trainer Central!