Adidas have been in an autumnal mood and while boot enthusiasts have been enchanted by the vibrant Ocean Storm and Pyro Storm collections, you may have missed them beckoning in the long nights with the Thunder Storm pack.
Released at the start of September, the Thunder Storm colourways for the Nemeziz 17+, X 17+ and Ace 17+ boots are limited edition and exclusively for the fans – about time that we had something that our idols don't.
Despite being gloomier in colour than previous packs, the Thunder Storm editions of Adidas' leading boot silos are no less decadent, and are aptly finished with a lightning strike.
Watch footballboots.co.uk's Matt Carruthers review the Thunder Storm Adidas X 17+ Purespeed for Life Style Sports
NEMEZIZ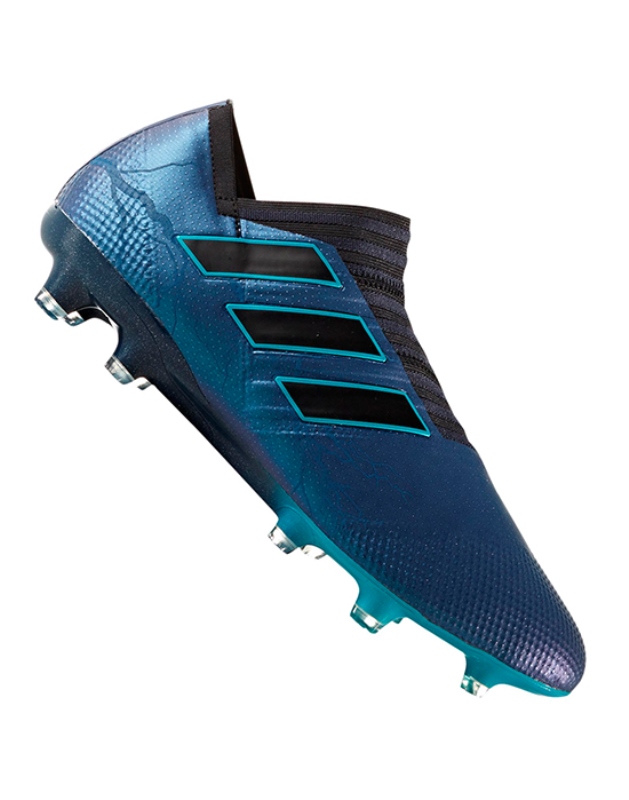 The Nemeziz 17+ 360 Agility gets an "Energy Blue/Core Black/Core Black" finish, complete with a lightning lick that makes the boots explode.
They feature AgilityKnit 2.0 and Torsion Tape technologies to give your ankle maximum support, allowing that little bit of extra control when moving at speeds.
Lionel Messi himself rocks these boots, albeit in his own personalised colourway, but if you want to dazzle defenders and wow crowds with your dancing feet, then look no further.
X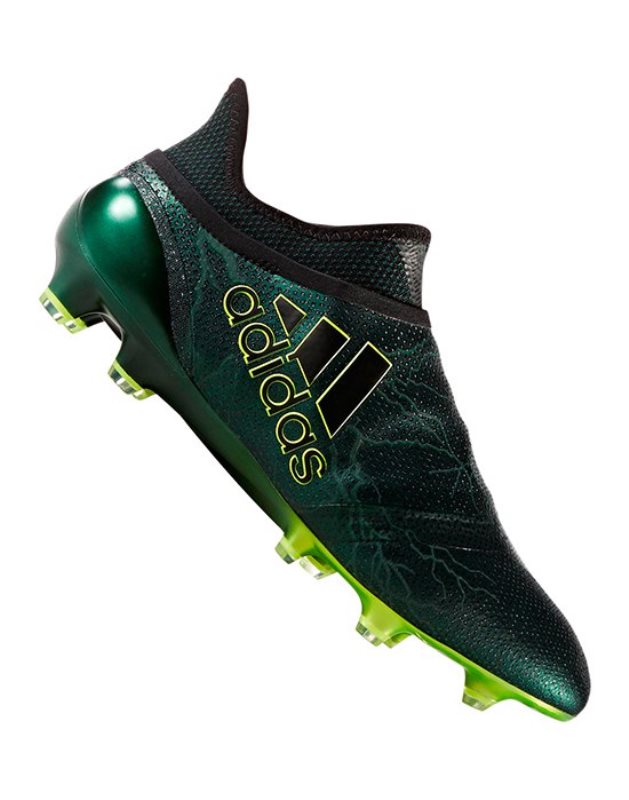 Speedsters will love the X 17+ Purespeed and its new "Metallic Green/Core Black/Solar Yellow" colours to perfectly suit the explosive speed that the boots offer.
Equipped with extra gripping mechanisms both inside as well as being ultra-lightweight, the X will allow you maximum purchase when reaching top speed.
Previous packs have been worn by a certain Gareth Bale, as well as many other speedsters, so if that is your game, get these on and leave defenders in your wake.
Ace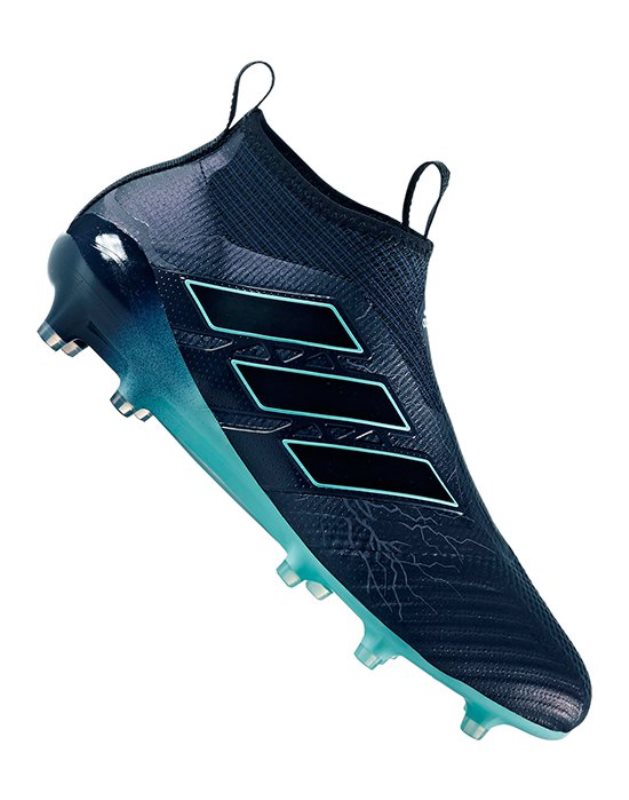 The Ace 17+ Purecontrol have had a rich "Legend Ink/Core Black/Energy Aqua" colouring, which will dominate a midfield like a thunder storm dominates the sky.
The TPU Cage Sprintframe sole, Non-Stop Grip system and control skin allow for complete control in all weather conditions – these boots are designed for those who need every measure of control of the ball.
The Ace is favoured by Paul Pogba, so if you need to turn defence into attack with that touch of class, these boots will allow you to control the ball, the opponents and the game.
THE LATEST ADIDAS FOOTBALL BOOTS, INCLUDING THE THUNDER STORM PARK, ARE AVAILABLE TO PURCHASE IN STORE AND ONLINE. CLICK HERE TO SHOP NOW