Never a man to shy away, Republic of Ireland assistant manager Roy Keane wants his players to relish the chance to test themselves against world champions Germany.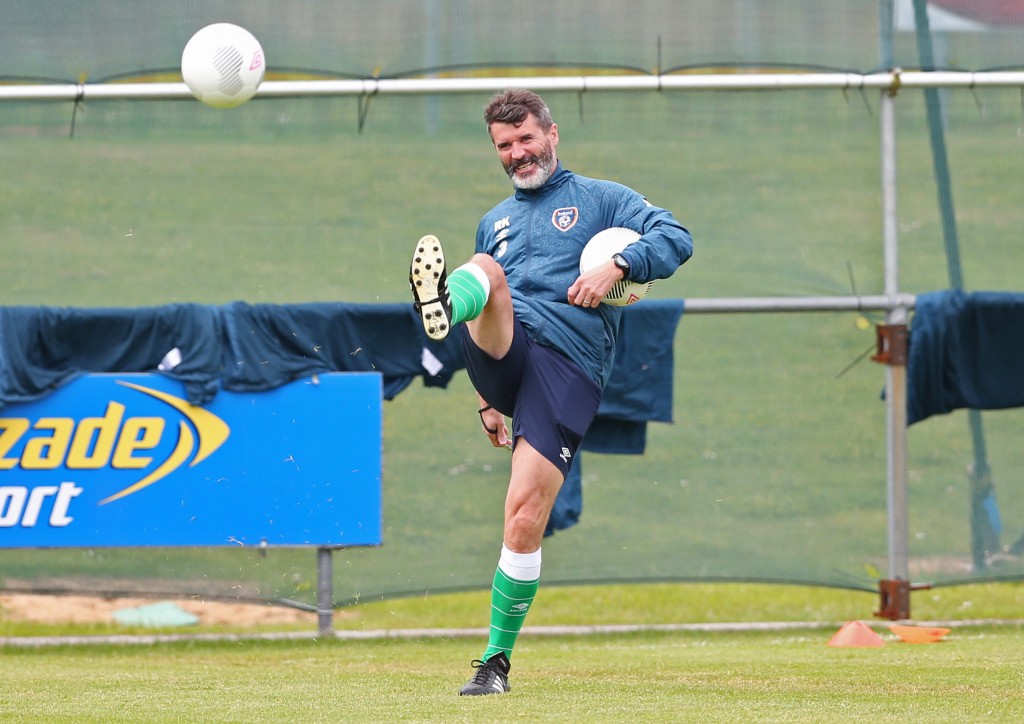 Ireland face a difficult challenge at the Aviva Stadium on Thursday with Germany arriving having racked up five successive wins after a sluggish start to their qualifying campaign.
However, Ireland did manage a draw in Gelsenkirchen last October thanks to an injury-time goal by John O'Shea.
Another draw would keep Ireland's slim hopes of securing a play-off berth for next summer's European Championships and Keane wants plenty of positive thoughts ahead of tackling Group D leaders Germany.
"I think we are a stronger team. Like you'd expect with any campaign, teams improve," he said. "We were still new to the job at the time and, yes, I think we are a better team.
"Germany were a bit sluggish at the start, but with all the qualities they have it was only a matter of time before they started winning matches and topped the group, no doubt. But we will be ready.
"I've said it before, this is what the players and we are in the game for.
It's a big game, we are playing quality opposition. This is what it's all about."
In the build up to the clash Ireland were dealt a blow with the news that 20-year-old Jack Grealish – currently plying his trade with Aston Villa in the Premier League – has decided to represent England.
The midfielder had played for Ireland up until under-21 level but qualifies for England as he was born there, and manager Martin O'Neill revealed he never went out of his way to try and persuade Grealish to pursue life in a green shirt.
"I never chased Jack Grealish at all," O'Neill said. "I never prostituted myself in any way, shape or form trying to get Jack Grealish.
"I think Jack Grealish and his father would readily admit that. In fact, actually I was accused of the other thing, of not chasing it up, so I didn't do that.
"Jack Grealish had a decision to make. Jack Grealish was born in England, his father was born in England and therefore he made a decision to play in England, so that's it.
"It's absolutely and utterly his and his father's decision to do that, so it's fine."
LIFE STYLE SPORTS HAS THE WIDEST CHOICE OF ENGLISH PREMIER LEAGUE KIT AVAILABLE IN IRELAND. THE NEW RANGE OF PREMIER LEAGUE SHIRTS FOR THE 2015/16 SEASON IS NOW AVAILABLE TO PURCHASE IN-STORE AND ONLINE. CLICK HERE TO SHOP THE RANGE NOW.