Arsenal knew they were drinking in the last chance saloon last night, and mercurial midfielder Mesut Ozil is delighted that the Gunners haven't been served last orders on their Champions League dreams just yet.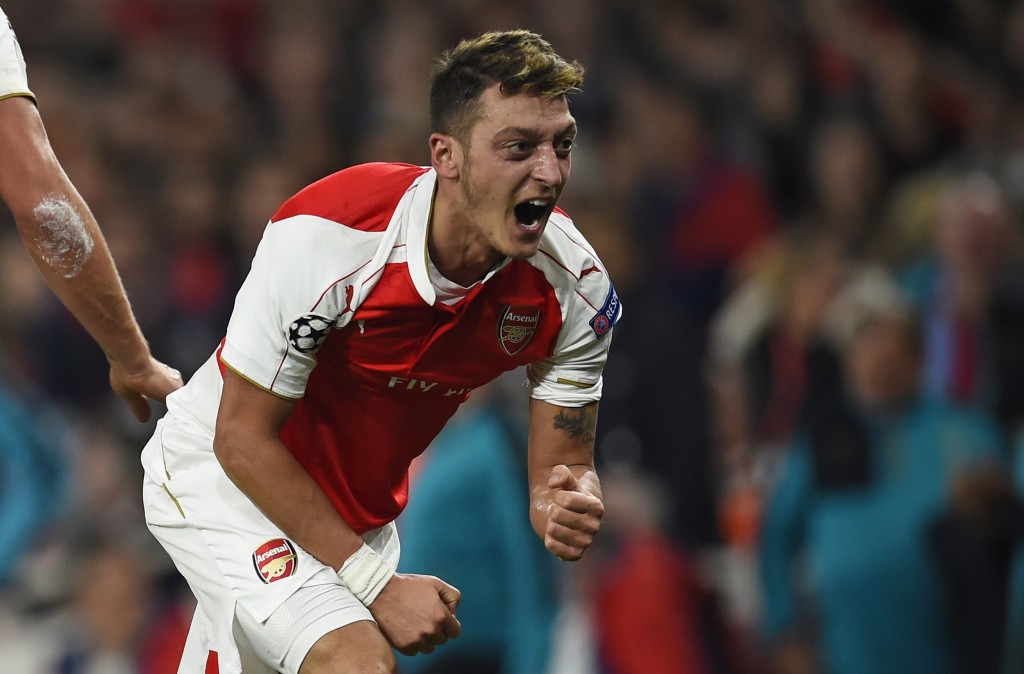 After opening defeats to Olympiacos and Dinamo Zagrab, Arsenal hosted Bayern Munich knowing that they needed points on the board to keep their hopes of advancing to the knockout stages alive.
That was going to be easier said than done against the German champions with Pep Guardiola's side have won all nine of their league games so far this season.
But Arsenal didn't let that faze them as Olivier Giroud and Ozil goals propelled them to a 2-0 victory.
Arsenal still sit bottom of their Champions League group but are now just three points off Bayern Munuch in top spot, and German international Ozil felt his side fully deserved to get their European adventure back on track.
"Firstly we're very, very happy," he told Arsenal Player. "To win against Bayern Munich is really hard and we knew that it would be a tough game but you could see during the match that we created a lot of opportunities, especially in the first half, when Manuel Neuer made some superb saves.
"But ultimately I think we deserved to win. They had more possession but we had the clearer chances and that's why we're really pleased to have got the three points today.
We concentrated from the first minute until the last minute. We believed in ourselves and we knew that we had made massive mistakes in the first two games.
"This was our last chance – we had to win. We did that and now we're back in the game. We're all the happier for that.
"We showed heart and the fans supported us superbly. The most important thing is the three points.
"We have to believe in ourselves, keep working hard and then we'll be on a good path."
Ozil's goal was his second of the season, while he has also chipped in with six assists.
"I'm really satisfied with my performances," he added. "I'm on a good way, I feel at ease and you can see that the team and the manager give me their trust.
"[For my goal] I had a shot at goal and Manuel saved it brilliantly. After two or three seconds I saw that the referee was signalling a goal and I was relieved. It was clear that we had won the game at that point and I'm pleased with that."
LIFE STYLE SPORTS HAS THE WIDEST CHOICE OF ENGLISH PREMIER LEAGUE KIT AVAILABLE IN IRELAND. THE NEW RANGE OF PREMIER LEAGUE SHIRTS FOR THE 2015/16 SEASON IS NOW AVAILABLE TO PURCHASE IN-STORE AND ONLINE. CLICK HERE TO SHOP THE RANGE NOW.