Dressing rooms are full of divisive characters. For every Niall Quinn there is a Roy Keane, but Ireland lock Devin Toner cannot believe suggestions that Jonathan Sexton falls into that bracket.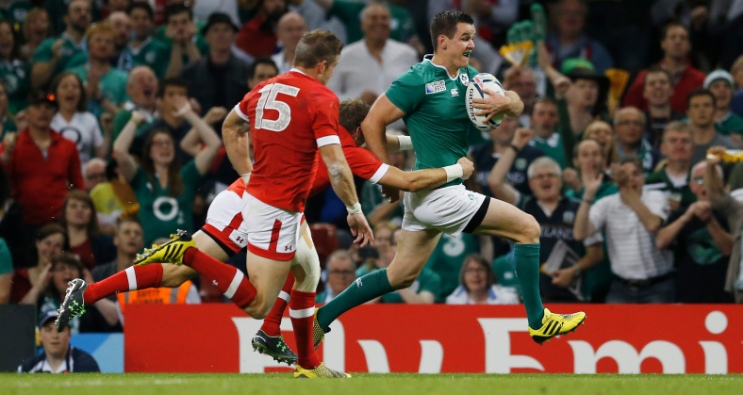 In the build-up to this weekend's Rugby World Cup clash between Ireland and France claims about Sexton's 'diva-like' behaviour at former club Racing Metro have circulated.
Racing coach Laurent Labit said Sexton made him "constantly on alert" with his demeanour, throwing his weight around if things went wrong.
But Toner says he simply cannot believe what he has heard about Leinster's returning star.
"Well, we couldn't even fathom him behaving like that," said Toner.
"He's just another player with us, he's not big-time. He's the No.10 who runs the show, but that's what we want.
He's not big-headed, he's a very down-to-earth guy, so we don't recognise that at all.
"He's the same as he was before he went to France. I've played with Sexto since schools rugby, so I'm pretty used to it.
"They mustn't have been used to that in France, but it's a hugely positive thing for the team if lads aren't getting their roles right.
"He's not going to do it for the sake of it, he'll be doing it because there's a reason behind it. It will be because lads aren't in the right position or knowing their roles, so I think it's hugely positive for the team.
"Obviously they weren't used to it, but we're glad to have him back.
"I think he grew into being that kind of leader. Back when we were playing schools rugby he probably wasn't as dominant, but now he's older and he's learned the game and grown into it."
The winner of the showdown at the Millennium Stadium will finish top of Pool D and face Argentina in the quarter-final – with the loser set to face the all-conquering All Blacks.
France prop Eddy Ben Arous says he is going to "hunt down" Sexton to ensure he does not dictate the play.
And Toner believes all the talking from the French camp has been fabricated in order to knock Sexton off his stride.
"I don't know whether France are trying to paint it out as a negative picture or not, but it's 100 per cent not," added the Leinster second-row.
"He drives the lads to be better, and you want to be better when you're playing with him.
"If I'm not in the right place and I hear someone screaming at me, I know I'm not in the right place and I'll think: 'I've got to get that right next time'."
Life Style Sports is backing Ireland this year to become world champions and create their own piece of Irish sporting history. The new range of Irish Rugby jerseys and training kit is now available in-store and online to purchase. Click here to show your support. Together #ForVictory.