Manchester City manager Manuel Pellegrini has backed Raheem Sterling to defy the boo boys when he returns to face former club Liverpool tonight.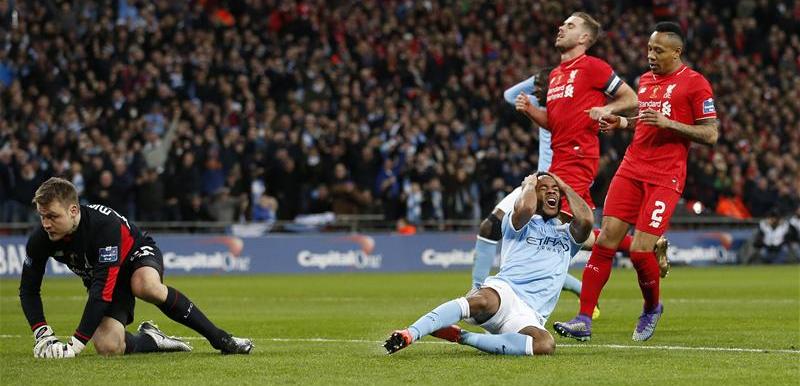 Sterling would have been more relieved than most to see City come through the penalty shoot-out between these two sides in the Capital One Cup final on Sunday.
Not only would defeat have forced him to watch the club he left last summer lift the trophy – Sterling had earlier missed a golden opportunity to kill off the game, firing wide when one-on-one with Simon Mignolet.
The 21-year-old was not warmly received at Wembley and Pellegrini doesn't expect anything different when City visit Anfield.
However, as they seek to keep their Premier League title hopes alive, Pellegrini has the utmost confidence in his £50million man.
"It's not the best but I prefer to have those boos from the other team than from your own fans," shrugged the Chilean boss.
"He will maybe receive the same treatment when he arrives at Anfield but I'm absolutely sure he can play without any problem.
He's a young man, a young player starting his career, but he knows how to deal with pressure.
"He'll receive the same treatment as he did at the weekend, but I'm sure he can play without a problem, and he'll be a very important player, as he was in the last game."
Joe Hart is expected to replace penalty hero Willy Caballero in goal, while Yaya Toure is a fitness concern for City after picking up a foot injury at the weekend.
For Liverpool a muscle injury should keep Lucas out, while Mahamadou Sakho is a doubt and Daniel Sturridge could be afforded a rest after an action-packed return from his long-term lay-off.
The Reds began the day 11th in the Premier League, nine points off fourth-placed City – who are themselves ten adrift of leaders Leicester City.
Manager Jurgen Klopp knows Liverpool's title hopes are non-existent but the German admits they could exact some revenge by putting a dent in their visitors'.
"Usually first in the table is the favourite, so that's Leicester in this case, but Man City still feel in the race, that's for sure," he said.
We should try not to think about the title race. For us it's not really interesting – that's not the best news but it's the truth – but if someone wants to be champion, he should be champion without our help and without our points.
"We need to get the points and I think the game on Sunday showed that it is possible for us to win
CHECK OUT THE LATEST MAN CITY JERSEY AND LIVERPOOL JERSEY THAT THE TEAMS WILL BE WEARING DURING THE GAME.