Red Monday is upon us and one of the Premier League's fiercest rivalries resumes with Manchester United travelling to Anfield to take on a dangerous Liverpool side.
Along with the Superclásico in South America, El Clásico in Spain, and Derby della Madonnina in Italy, Liverpool v Manchester United is arguably still England's marquee club fixture.
With 38 league titles, eight European Cups, 3 UEFA Cups, 19 FA Cups, 12 League Cups, and 36 Community Shields between them, these two heavyweights are still the most successful sides in English footballing history despite the rise of new rivals in recent times.
And under Jurgen Klopp, Liverpool seem to finally have the tools to challenge for the Premier League title again having struggled since the 2013/14 season when Luis Suarez fired them into contention.
But Jose Mourinho's star-studded Red Devils' line-up has looked ever-closer to clicking into gear in recent weeks, and when the chips have been down during his career the Portuguese gaffer has rarely failed to deliver.
Victory for Liverpool will move them six points clear of United and level with Manchester City and Arsenal at the top of the table – but having lost twice in the league to their arch-rivals last year, a win would mean so much more than just points for the Anfield faithful.
Here we take a look at three of the key battles for Monday's encounter:
Klopp v Mourinho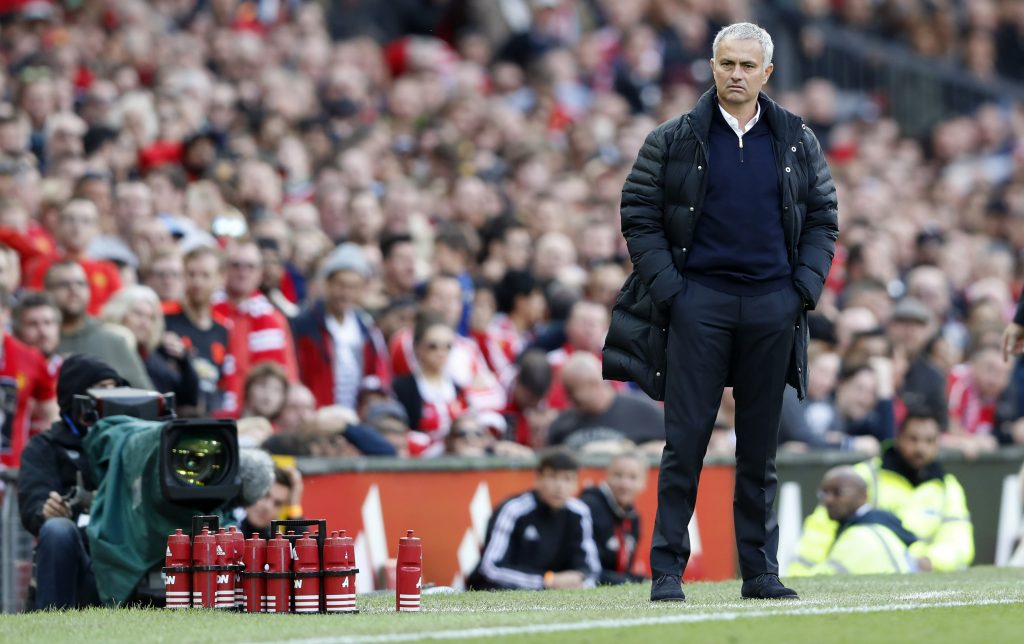 One of the Premier League's most popular figures locks horns again with the pantomime villain of England's top flight – no prizes for guessing which is which!
Jurgen Klopp has in typical style played down the rivalry between himself and Jose Mourinho, but rest assured neither of these fiery characters will be satisfied with anything less than victory.
The German has a three-to-one record against his opposite number prior to Monday evening's battle of the Reds, with the pairing meeting three times as managers of Borussia Dortmund and Real Madrid respectively, and once last year in the Premier League when Mourinho was in charge of Chelsea.
But Klopp is adamant this game is about those putting in the graft on the pitch.
"I've said before it's not Mourinho against Klopp – that would make the game much easier," he told LFC TV.
"He is a very successful and very experienced colleague. We had a few talks before the games, especially against Real Madrid.
"It was always difficult, because he always has good teams behind him I would say. (It's) always a big challenge and that's how it is this time.
"This is Liverpool against United, two good sides. We are in the race for three points and that's the only thing I need."
Ibrahimovic v Matip
Zlatan Ibrahimovic has long been making the best centre-backs in the world look foolish, and at first glance perhaps you would expect him to be running rings around the likes of Joel Matip.
However, 25-year-old Matip looks like he is the deal of the season, arriving on Merseyside on a free transfer from Schalke after signing a pre-contract agreement in February.
He has been a big part of Liverpool's defensive improvement this season and largely looked very comfortably coping with the in-form Diego Costa a few weeks back.
Handling Zlatan with the world watching will certainly be his biggest test so far in a Liverpool shirt, and the Swede will be desperate to hit the back of the net having not scored in the league for over a month.
"[Ibrahimovic] is an amazing player, a player who everybody knows," Matip said. "But Costa was an amazing player. We defend all together as a team.
"I know most of the time I'll play directly against a striker and he will be my opponent but there's always movement and there are many good players in each team, so you cannot always look on one player.
"You can't think 'he is the big famous guy'. The other players are good too so you have to defend against them all.
"This week we practiced against crosses and high balls. We have to defend against this and we have lots of practices.
"If the ball comes in my area I have to give everything to try and clear it."
Pogba v Henderson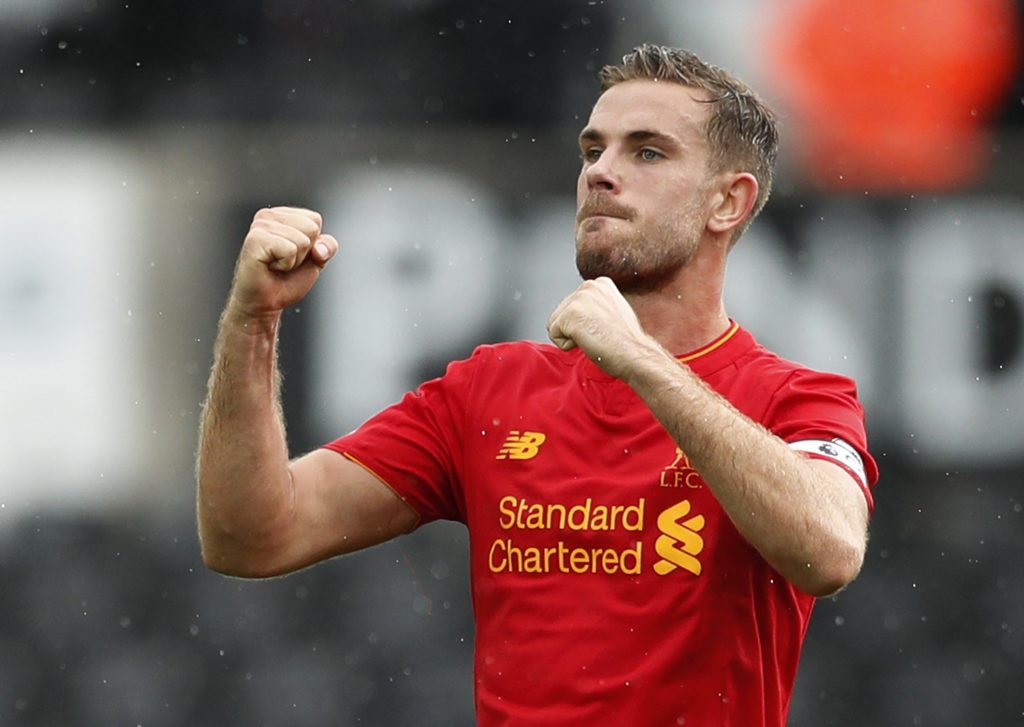 The world's most expensive footballer has not exactly set the world alight since his £90m move back to Manchester from Juventus, but this could be the game Paul Pogba really sticks his hand up.
It remains to be seen whether Mourinho will grant him his wish and deploy him further up the pitch where he plays for France, but having grown up in Manchester he will acutely understand the importance of this derby.
He comes up against Jordan Henderson, who is arguably is in the form of his life, and will be in high spirits having captained England for the first time over the international break.
The Liverpool skipper will largely be responsible for marshalling Pogba, but the Frenchman cannot afford to take his eyes off Henderson either because – as he proved against Chelsea – he has the odd worldie in his locker.
"I will need a little time to adapt in Manchester. Time for the machine to start working. I am adapting," said Pogba.
"People like to talk about Paul Pogba. The critics, they stay for a day, then after that I put my music back on, I dance.
"Returning to Manchester United is a new chapter in my career. New players, new coach, it's a great challenge. Does my price put more pressure on me? No, I have none."
ALL 20 PREMIER LEAGUE TEAMS ARE BACK IN ACTION, AND YOU CAN SHOP THEM ALL ONLINE NOW AT LIFE STYLE SPORTS WHERE YOU CAN ALSO GET YOUR SHIRT CUSTOMISED WITH YOUR FAVOURITE PLAYER'S NAME.