Louise Cooney X adidas Sleek

Not only is Louise Cooney a long-time adidas fan and fashion blogger, she's now our official muse on how-to-wear adidas' latest Sleek trainer.
Sleek in both name and appearance- these trainers are a modern take on the adidas Sport Heritage look. A flirty, feminine shape makes these the perfect Go-To Trainer of the Season.
We think Sleek is killing it. 
About Sleek
Adidas have created a trainer that retains their iconic sport heritage and paired it with a feminine shape and luxurious feel. The adidas Sleek takes inspiration from old-school tennis shoes, with a distinctive low profile and low heel trim.
The gently pointed toe gives the Sleek a feminine shape and contrasts the platform rubber sole. With adidas' patented Ortholite® Sockliner, they not only look amazing, they are the perfect all-day-wearing runner.
Read on to see how Louise wears her Sleeks…
SUPER SLEEK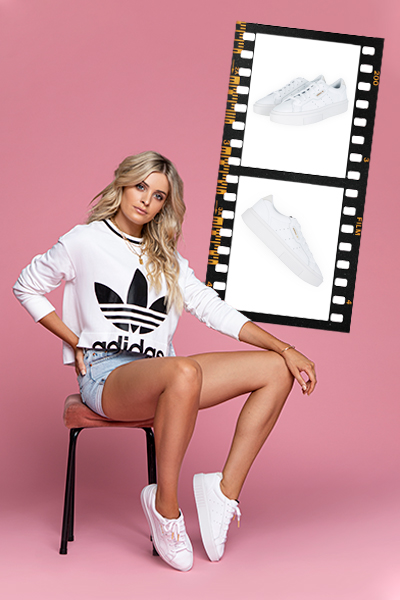 Go SUPER SIZE in the Super Sleek. Unabashedly elegant with modern sneaker style, these shoes offer clean lines and a retro vibe. The upper is a luxurious full leather and it sits on a lifted platform rubber sole. Pair with a bold statement adidas hoodie for maximum impact as Louise does!
Shop Super Sleek here.
SLEEK BLACK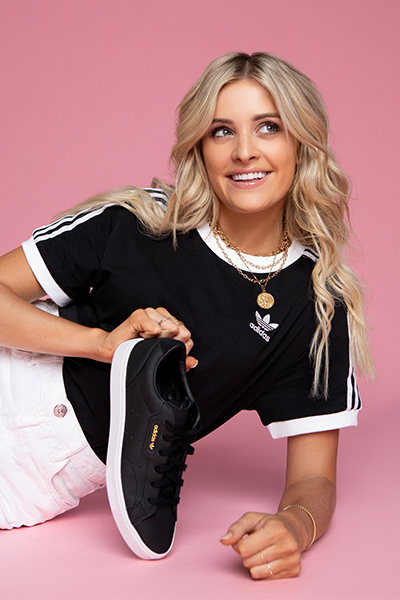 Crisp, bold and monochrome. The Sleek in Black has the classic trappings of the Sleek style but with a statement colour-way. Crisp Black and White means these go with everything in your wardrobe, whatever the Season!
Go full Monochrome Madness and pair with this cute black adidas Tee or match them with a timeless pair of adidas leggings.
Shop Sleek Black here.
SLEEK WHITE
The perfect all day, everyday sneaker. This is the favourite colour-way of Blogger Louise Cooney and it's not hard to see why. The Sleek in White has a soft super-white leather upper. The back heel counter and rubber sole have an off-white tone with a super soft grey suede leather heel tab.
Pairs perfectly with everything. Go fun and flirty like Louise and pair with this dove grey adidas tee.
Shop Sleek White here.
Shop the full adidas Sleek Collection here.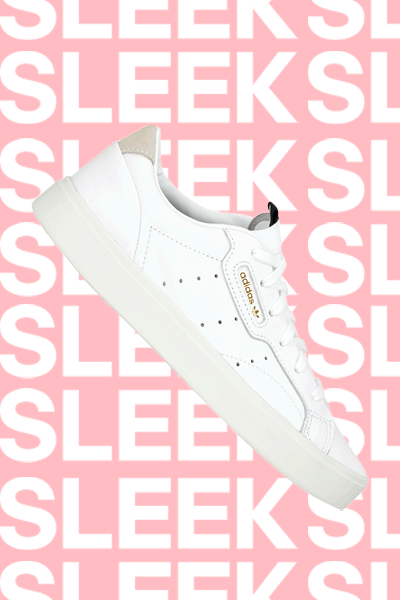 Still looking for inspiration on #HowToWear?
See how Louise wears her #Sleek here.
OR
Shop our Women's adidas Originals Collection in full HERE.
Shop adidas Leggings
Shop adidas Hoodies
Shop adidas Footwear
Shop adidas Jackets
TURN BACK TIME AND VIEW OUR ICONIC ADIDAS