Think you can do it better than the pros can?
To celebrate the adidas 302 Re-direct pack, we created a unique challenge that toured the country. The Life Style Sports x Adidas 302 re-direct challenge!
We put competitors' skills to the test and gave them the chance to win amazing prizes including a trip to a Premier League game of your choice, pro football boots, Life Style Sports vouchers and more! There were also loads of spot prizes up for grabs on the day.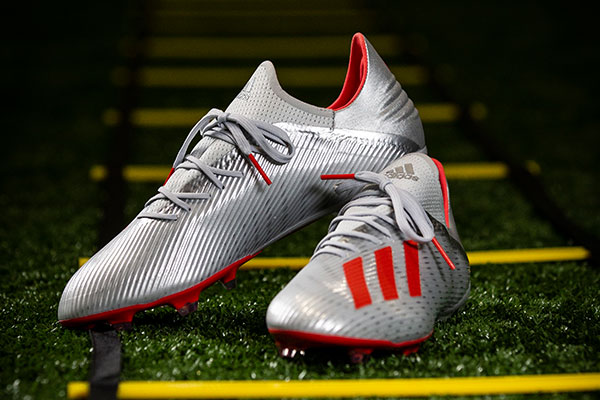 Locations:
Cork: The Capitol Building, Saint Patrick's Street, June 14th-16th
Galway: Galway Retail Park, June 21st-23rd
Dublin: Pavillion Shopping Centre, Swords, June 28th-30th
The challenges were designed to test the skills associated with each boot in the pack and link you with the one that suits you best. The better you do in each challenge determines your compatibility with the specific boot associated with it. Lets take a look at the challenges.
Challenges:
Copa Challenge: A ball launcher propelled 4 balls to the player who had to exhibit their first touch and stop the balls. Players controlled each ball before advancing to the next.
Predator Challenge: The player then showed their control and accuracy and gently passed the 4 balls onto a target at the other end of the arena.
X Challenge: The player then performed a timed explosive sprint to the other end of the arena and back.
Nemeziz Challenge: The player finally exhibited their agility to weave between several posts.
All 4 challenges were done straight after another, so the more mistakes you made, the longer it took you. Players were given a final time on a scorecard, and a recommendation for their ideal boot match. But who won?
Winners:
Thanks to everyone who took part in the challenge! We hope you enjoyed it. Over 300 people competed for the chance to win a number of prizes. The winners below have been contacted and will receive their prize soon.
Keep following us on social media for future challenges and great football content.
Due to privacy regulations, only part of the winners name cam be publicised. The winners have been contacted and prizes will be delivered to them.
Cork Winners:
Robert – 15/6/19
Saoirse – 16/6/19
Jack – 16/6/19
Galway Winners:
Brennan – 23/9/19
Daniel – 23/6/19
Kelsey – 21/6/19
Swords Winners:
Ted – 29/6/19
David – 30/6/19
Oisin – 29/6/19
Check out the latest adidas Football Boots at the Boot Room or find your nearest Life Style Sports store!