Play like a champion in the adidas Copa Gloro 17.2, the latest adidas football boots exclusive to Life Style Sports.
Building up from the initial release of the Copa Gloro 15 in Deember 2015, followed by the new Copa Silo in November 2016, addias worked with us to revamp their 17.2 Copa Gloro. The new and exclusive adidas Copa 17.2 offers game-changing touch with an unbeatable fit. These innovative football boots are made with a full grain calf leather upper for incredible touch, and feature conical studs for traction and stability on firm, natural grass pitches.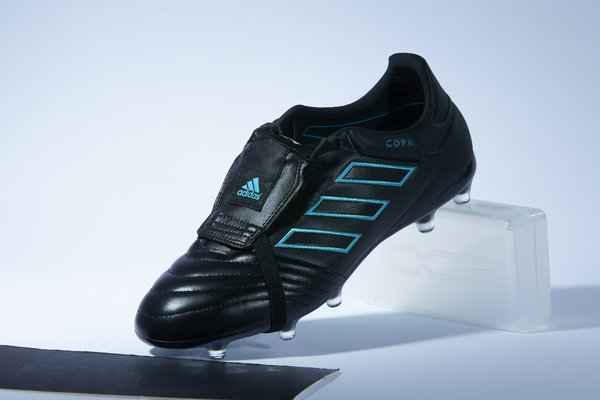 The tongue on this football boot is customisable, with the option to either tuck it into the the boot and get it out of the way, or pull it over the boot and secure by pulling the elastic strap underneath. These adidas boots have a sleek, black colorway for a classic, heritage look, and feature bold blue details like floating 3-stripes and the adidas logo on the back of the tongue. Check them out on the pitch in this review by footballboots.co.uk:
There you have it! These football boots are excellent value for money, incredibly comfortable, and have a sleek, stylish look while you dominate on the pitch. They come in a wide range of sizes, and are exclusive to us here at Life Style Sports. Like what you see? It's time to get on the ball and get them before they're gone!