New Ace 17+ Purecontrol with Boost technology, traditional predator colourways and not a lace in sight.
Adidas have had a huge success with the first innovation of the laceless boot that launched in February this year. It is no shock that the brand has kept a similar silhouette in the 2017 update. If it ain't broke don't fix it.
The big innovation in the 17+ Purecontrol is the introduction of Boost into the sprintframe outsole on the boot. This is the first time ever that Boost will feature in a football boot. The boost engineered into the outsole delivers ultimate energy return and superior cushioning. The boost is made of thousands of little foam balls that together not only give you the energy return but provide an added comfort.
The purecut sock has a slight change, to the human eye it looks like the 16+ Purecontrol but under the sock there is a synthetic leather compression sock where the 16+ had a primeknit compression sock. The aim with this changeover is to give a more secured fit in the boot.
The upper on the Ace is a mix between the old and the new, the red area basically remains the same except for the compression sock mentioned above. The black part of the boot is where the Ace gets an update. It is still is a one piece construction. The toe box has a new 3D knitted structure on the inside and outside, this provides more friction with the ball and ultimately give you more grip and control on the pitch.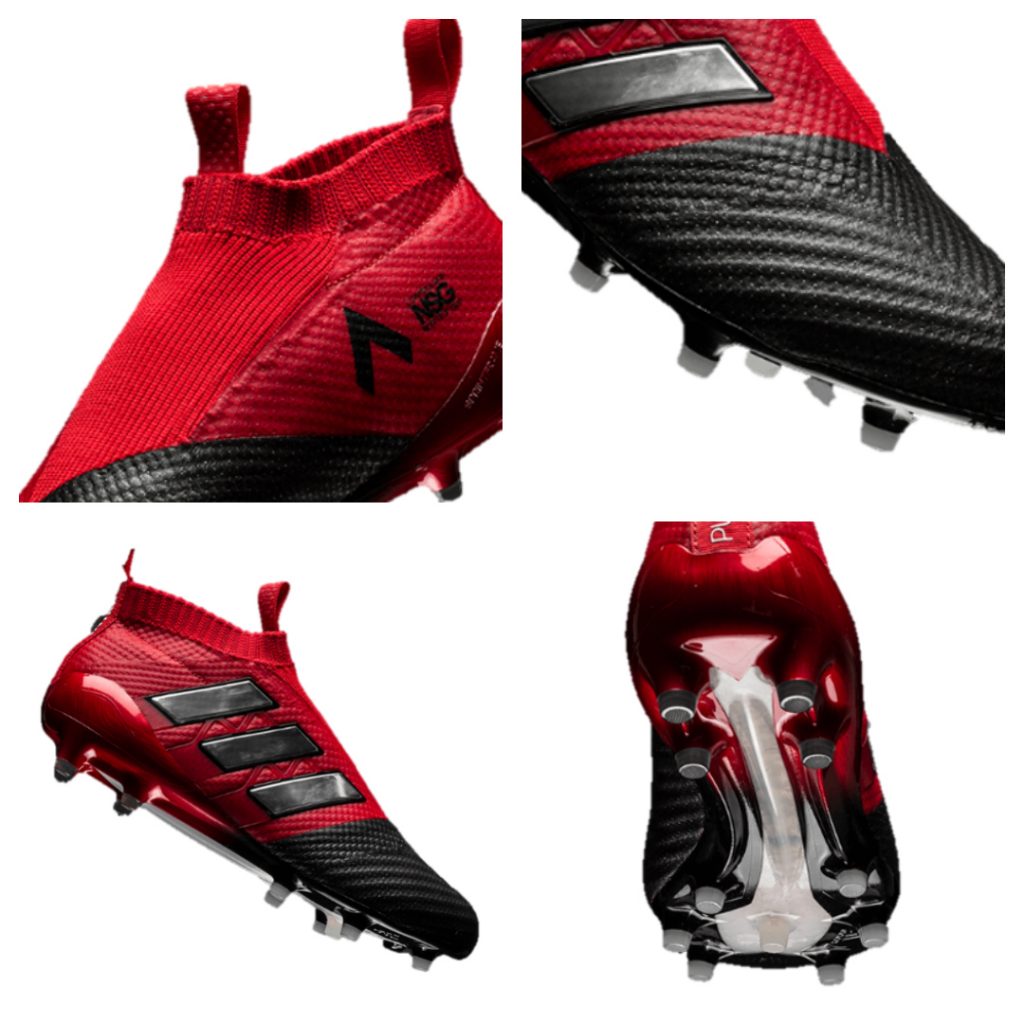 The Ace 17+ Purecontrol and the rest of the Red Limit Pack is available to pre order from Friday 25/11/16.
Follow us on our Twitter, Instagram and Facebook pages for more new releases.
LIFE STYLE SPORTS STOCK EXCLUSIVE AND SPECIAL EDITION BOOTS FROM THE WORLD'S BIGGEST BRANDS. CLICK HERE TO SHOP THE RANGE NOW.